2023 Toyota VITZ
Sold in Pakistan = 2010-Present (As Import Model)
3rd Generation
2023 Toyota Vitz Price in Pakistan:

18-40 lacs PKR

(Depending on Model year & Condition)
Toyota Vitz which is now called Toyota Yaris introduced its third generation in 2010 and was built on Toyota's platform B. The third generation of Vitz featured a sportier stance, and it offers a variety of trim levels. The Toyota Yaris available in Asian markets is not similar to the XP 130 Series Vitz other than sharing a similar platform with Vitz. The third generation Vitz introduced in Pakistan is a front-engine and front-wheel-drive car that is one of the most popular hatchbacks of all time in Pakistan. The third generation is the latest available in markets, and 2021 brings some new features in it that include a sportier design and enhanced dimensions as compared to the last model. The interior is also more spacious now, and it offers three engine choices in Pakistan. The RS model is discontinued now, and it is replaced by the U sporty model. Toyota Vitz is the favorite and most common imported car seen on the roads of our country. It is surely a reliable car that can last you a lifetime and it is loaded with modern accessories. There were rumors that Toyota Indus is locally assembling Vitz in Pakistan, but till now there is no definite news about it. You can only go for imported units of the third-generation Vitz in Pakistan, which is extraordinarily stylish and gives you remarkable performance.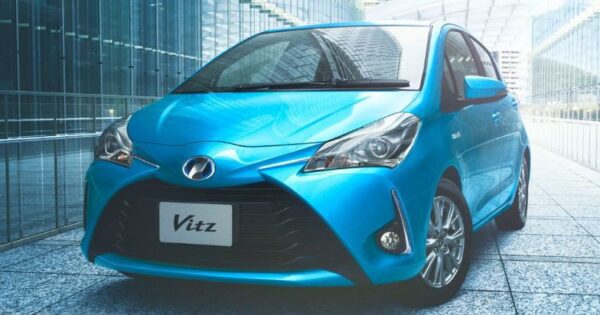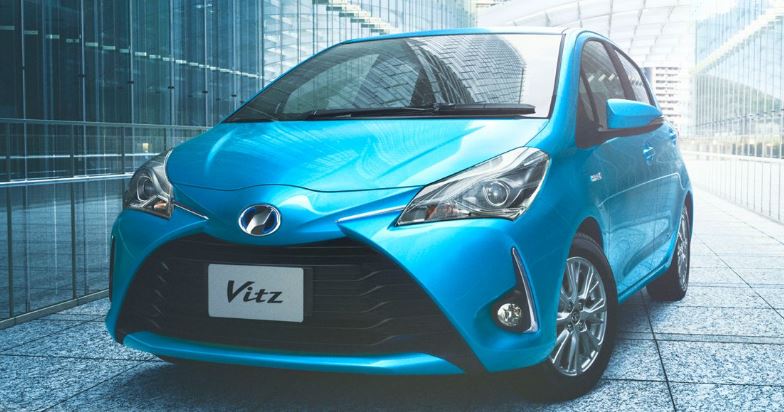 Trims & versions:
The third generation of Toyota Vitz is available in F, RS, and U models. Although the RS model is not produced in Japan now, you can purchase the previous RS available in Japan. It is available in the following trims:
F = 1.0, 1.3, 1.5 liters

FM Package 1.0

RS = 1.3-1.5 (RS model has a CVT transmission for the automatic, sporty front fascia and taillamps)

U = 1.0, 1.3, 1.5 liters
All these trims offer an automatic transmission and petrol engine option only, but the engine capacities they offer differ from each other.
Engine & Power:
It offers you three engine choices that are 1.0 liters DOHC, 12 valves, Inline-three engine, 1.3 liters DOHC, 12-valves, Inline-four engine, and the 1.5 liters DOHC, 12-valve inline-four engine. The 1.0-liter engine produces engine power of 68 Hp and torque of 92 Nm. The 1.3-liter engine generates 84 hp horsepower and 120 Nm torque, while the 1.5-liter engine gives you the maximum power of 110 hp and torque of 120 Nm. Different transmission options are available like 6 speed manual for Germany, a seven-speed continuously varying transmission, or 5 speed manual for japan.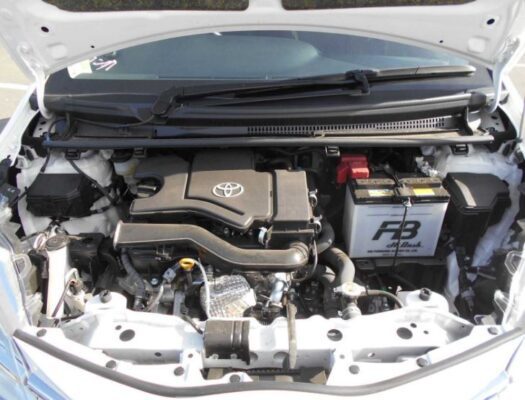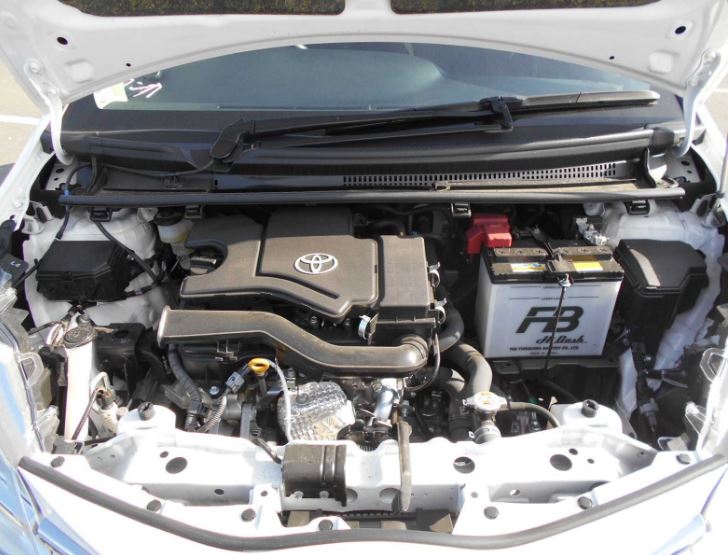 Performance & Drive:
The 2021 Toyota Vitz is known for its enjoyable handling and impressive fuel economy. The continuously varying transmission of Vitz allows the revs to flare even with the gentlest acceleration, but it sometimes brings engine noise inside the cabin. The 3rd-generation Vitz's acceleration is impressive, bringing the speed to 120 kilometers per hour in 9.6 seconds, and the braking system is also well-equipped with firm-pedal feels. The steering wheel is light, but it sometimes becomes uncommunicative and requires more effort to control. On the whole, the handling of the Toyota Vitz is superb, and the steering feel does not affect the handling-of-the car. You can turn the car around the corners and curves easily with the minimum effort required. The suspension of Vitz is also updated, so the harsh breakers and irregularities of the streets do not bother your driving skills. Toyota Vitz is considered to be best-suited for city driving as it drives easily in narrow streets and urban traffic. The low-grip tires of Vitz let you playfully handle it around the corners, and it does not stop the car immediately as compared to the other cars of the same class models and thus provide you with a more comfortable ride even on uneven roads. The handling and cornering power in this model has improved as compared to the previous model. The electronic stability control feature in Toyota Vitz prevents skidding and provides additional stability to the car. The installation of auto-adjustable headlamps eases the drive on darker roads as it automatically turns the headlights when the brightness outside of the car decreases. The introduction of the Hill-start assist feature helps in starting the car on slopes. Another impressive and improved feature of the 2019 Toyota Vitz is its superb mileage range. You can now get a combined mileage of 17-20  kilometers per liter.
Exterior Design & Features:
The 3rd generation facelifted done in 2017 Vitz is bolder with a more aggressive design that has a 50-millimeter longer wheelbase, and the length is also increased by 100 millimeters. The new styling focuses on horizontal grooves and a 3-dimensional fascia, which depicts a wider posture and lower center of gravity. The front end features sleek headlights in between a chrome-accented small grille in the center. The rear end has a chrome trim piece running horizontally over the tailgate and trapezium-shaped taillights. The sixteen inches alloy wheels are standard in all trims of Vitz. The RS model of Vitz is a bit different from other trims as it features a large-sized bumper on the front and a rear spoiler.
Interior Design & Features:
The 2019 (last model) Toyota Vitz has a modern and stylish cabin that emphasizes a fresh ambiance, adding a new color to the cabin. You will find new chrome-accented trim pieces around the combi-meter and blue instrument illumination with stylish air vents. The entry-level trim has a greyish instrument panel with cloth upholstery, while higher-end trims feature leather-covered cushioned seats and a center seatback. There is a 6.8 inches touch screen mounted on the dashboard that acts as an infotainment center and comes with smartphone connectivity, auxiliary cable, USB ports, and Bluetooth connection. Apart from it, another 4.2 inches multi-information display acts as an instrumental panel. Six speakers give you exceptional sound quality so you can enjoy your favorite music. The steering wheel comes with multifunctional features and is equipped with Bluetooth connectivity and audio controls. The air conditioning system in Vitz features a climate control system so you can set the climate inside according to your requirement. The cabin is spacious to accommodate five adults, and the smart trunk also has enough space to carry two to three bags for your weekend trips.
Safety & Features:
Toyota Vitz is equipped with dual SRS airbags to avoid damage during collisions, and the hill start assist control feature prevents slipping back of the vehicle on slopes. Similarly, Anti-Lock Braking System prevents brakes from being locked, especially in an emergency, and the rearview camera assists in parking. Toyota Vitz has been awarded five stars by Euro NCAP crash tests.
Major Competitors:
Verdict:
Toyota Vitz is one of the most demanding vehicles in its class, but you may get some problems after going for it as the CVT transmission can only be checked by a trained-mechanics, so going out to untrained ones can cause you trouble. Secondly, if you belong to a small city, then its spare parts availability can be an issue, and its maintenance can be costly, but these cons are little in front of the pros. It is a well-built car, and its durability is remarkable.