2023 Toyota Passo
Sold in Pakistan = 2004-Present (As imported Model)
Generation = 1st (Discontinued) &

2nd (Present)

Price in Pakistan =

12-45 Lac PKR

(As Per Generation, Model & Condition)
In 2004, Toyota introduced a hatchback in the subcompact category naming it Toyota Passo, The Passo was manufactured along with Daihatsu Boon, and both the cars were the same, other than the badge difference. This type of production usually takes place via joint ventures by two or more auto manufacturers making the same car and then selling under different badges. In the case of budget cars, it is done to cut research and production costs, however, in the Toyota-Daihatsu case, Toyota owns Daihatsu hence mutual ventures take place all the time with the Daihatsu division focusing on such vehicles.
Generations of Toyota Passo:
The First Generation (known as M300) of Toyota Passo was introduced as a 5-door subcompact hatchback car in 2004. It was powered by a 1.0L and 1.3L petrol engine; the 1.0L came with two options, a turbo all-wheel-drive version, and a simple front-wheel drive, and the first generation of it lasted from 2004-2010.
The Second Generation (known as M600) came with a 1.0L 1KR-FE I3 engine & 1.3L with a 4-speed automatic and 5–speed manual transmission, 2nd Generation came in 2010 with a bigger engine for better performance thus covering the 1.3L category.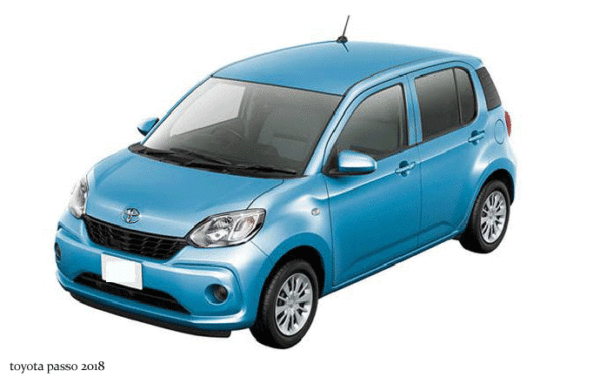 The Third Generation Passo ((known as M700) debuted in 2016, Passo X received major upgrades in this model that continue along with the interior, exterior, and other components. It was unveiled on 12 April 2016; the M700 was a better-engineered car with more to offer, it comes with a newer technological collision avoidance system (known as smart assist lll) which enables the car to have more access on the outside road with processing pedestrian information, other vehicles approaching from adjacent lanes, vehicles behind your car as well as upcoming vehicles. This alerts the driver in time as well as adjusts the headlights automatically from high-beam to low-beam in case of an approaching car from the front Hence ensuring better safety on road. The new Passo also offers a more rigid body as compared to its predecessors; the versions with front-wheel drive have stabilizers for reducing the body roll while the suspension is also upgraded in the third generation. The X-version of Passo is an entry-level version it is cheaper as compared to the Moda version however there are few changes in its body styling and other interior options that hold the two differences. The third generation Passo continues from 2016 to the present day.
Physical Dimensions and Interior Quality of Passo:
When it comes to physical dimensions, it has a wheelbase of 2,490mm whereas the length, width, and height measure 3650mm, 1665 mm, and 1525 mm respectively. It has a curb weight of 910kg-960 kg. Moving onto Engine and transmission, Passo X comes with a 1.0L KR-FE engine same as the second generation with improvements however the transmission in this car comes as CVT. This ensures effortless shifting between gears thus providing better acceleration, smooth gear changes, and better fuel economy. In simple words, it hinders the rpm from rising to higher peaks thus varying the gear changes in smooth patterns. Since the Passo is based on European car styling too for the market in Europe, it has a wide body as compared to other cars in the category. Passo also holds the title of being more spacious as compared to its competitors since the first and second generations therefore the interior is also carefully crafted with luxury touches to the car of this affordable range. The gear is mounted just below the entertainment panel; this type of gear has been common in these cars instead of gear mounted in the traditional position. Steering is sportier with several on-steering buttons for various functions. The closed Ac-vents on the driver, as well as the passenger side, are shaped like an eye with closed lids; it matches with body styling and headlamps, and tail lights of Passo. Both front doors have pockets on the inside. The ignition button is placed just along with the steering wheel with other options such as eco mode, smart assist, and traction assist. Another car atmosphere controlling buttons such as AC/Heater is placed just along with the gear level. When it comes to seating, Passo has sofa-style seating with seats made out of dual-toned fabric in X-model.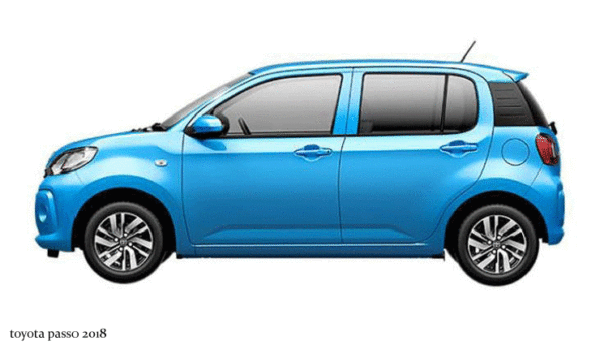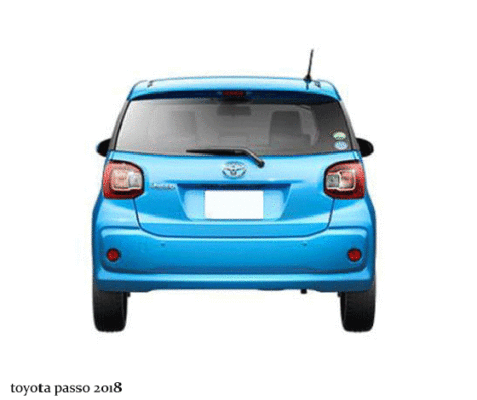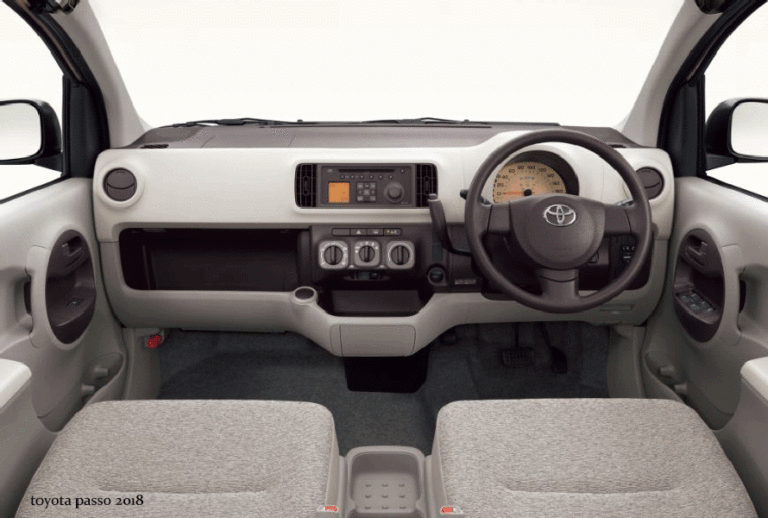 Best Fuel Economical car:
Passo holds the title of the most fuel-efficient car driven on petrol, It has an astonishing mileage of 28.0km/l. Higher than its competitors even though it is powered by a 1.0L engine instead of other Small Japanese cars that come with a 660cc engine. Therefore not only Passo has more to offer in terms of economy but also offers more spacious seating, better drive, and features leaving other cars in its category far behind. Passo leads the 1.0L subcompact category due to such features.
Pros & Cons:
Pros:
Decent interior space
FWD is standard while AWD can be optional
Feature Packed
Best Fuel Efficiency
Decent Looking Exterior
Cons:
Stiff Ride
1.0L is underpowered
Major Competitors: