2023 Daihatsu Mira
Sold in Pakistan = 2017-Present (As Import Model)
2nd Generation
2023 Daihatsu Mira Price in Pakistan
Daihatsu Mira 

25-34 Lac PKR

(As Per Condition & Model Year)
After So much Success of Daihatsu Cuore Subsidiary of Toyota Daihatsu was introduced Current Design Successor of Mira in 2006 was Remained in Production since 2018 After which 2nd Generation of Mira was Launched with New design. By looking at the history of Daihatsu Mira, this Kei car of Japan kept selling under different names in Different countries including Daihatsu Charade, Daihatsu Cuore, Daihatsu Handivan, Daihatsu Domino and Subaru Pleo as well. While among all of which major difference was of the name that kept changing according to country and generation updates.
Before putting restrictions on import from Japan, Daihatsu Mira Ruled the Pakistani Market for about 5 years and this specific vehicle also became the most selling and most abundant car found on the Pakistani roads after Mehran. But due to high restrictions & taxes on imports from 2018, not only the Mira but other better equipped and better-priced cars are now seldom seen in Pakistan Market.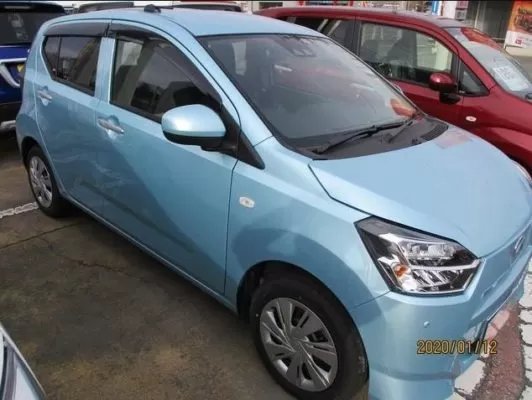 There are many good reviews about Mira that clearly defines how good is the car. In 2017 Daihatsu released 2nd generation of Mira that is currently available in the Japanese market and also available for import to Pakistan according to government conditions. 2nd Generation new Mira has better design, better safety features, economy, as well as a reduction in weight to achieve better acceleration in compared to the previous generation.
Trim & Variants:
Daihatsu Mira 8th generation is available in 3 different trims including; L, X and G all are equipped with 2 wheel drive system.
L Trim:
It is the base trim with 2 wheel drive system and the following features are standard; Halogen headlamps, manual Air conditioning, Digital information cluster, ABS and stability control and Optional Smart Assist III bump and Rear Power windows.
X Trim:
X variant of Mira has LED tail lamps, 14-inch steel wheels and Power-adjustable Mirrors.
G Trim:
Also considered as Range-topping which has 14-inch alloy wheels, keyless entry, automatic air conditioner, heating seats, automatic headlamps, and auto-folding Door Mirrors. All-Wheel drive is optional among all the trims with extra cost.
Engine & Power:
Daihatsu Mira has the same 658 cc 12 valves three-cylinder engine that generates 58 Horsepower @6400 rpm. This vehicle is available with both drive systems; two wheels drive as standard while 4 wheel drives are optional across all the trims. Mira is well known for its fuel economy that has increased a lot in the new generation of Mira and if compared with the previous generation that was having about 17-18 km/L fuel economy, current generation Mira claimed to give 32-34 km/L of fuel economy and give about 1150 km of range with its full tank of 36 liters.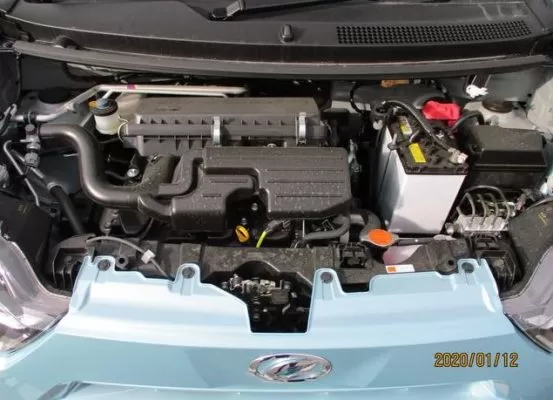 Its KF 658 cc engine has been optimized for better fuel economy that has been done with a controlled exhaust gas circulation system along with a delayed closing of the intake port to reduce compression pressure.
Transmission is the same automatic Continuous variable transmission but improved from previous with low viscosity CVT fluid and thermal controller.
Peformance & Drive:
As this is a 658 cc engine vehicle we cannot consider it to be a great car for travelling in hilly areas especially having so many steep roads but overall it is powerful enough to carry you anywhere. Daihatsu Mira also known as the flying bird of the Asia and this car is equipped with 2 different driving modes that made it capable to take on the highways.
1: Drive mode with Eco-idle feature is optimized for the better fuel economy that is achieved with a steady acceleration strategy. In this Mode acceleration decreases/is kept steady but fuel economy is increase.
2:  sport mode is given to utilize power and acceleration at their maximum, no matter at what speed you are travelling, acceleration is always immediate in this mode and if compared the difference between Sport mode and Drive mode is of  ¼ but again it will affect fuel economy that is the main target of 658 cc vehicle.
Exterior Design & Features:
This multiple color vehicle has been designed even more charming than before. Changes made on the Exterior include new double exposure headlamps and a large trapezoidal grille with upper and lower openings. Body-colour mirror and door handles are standard in all the versions. On the rear, there has been given new bolder 3 dimensional LED taillights. The overall body of the car is more aerodynamic and also reduces air friction about 3 per cent more than the previous generation. Another thing that helps out to achieve better acceleration and speed is the reduction of the overall weight of the vehicle from 730 KG to 650 KG with the use of resin on front fenders, tailgate and fuel tank.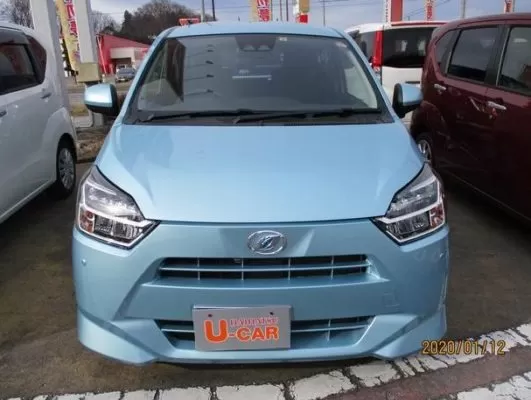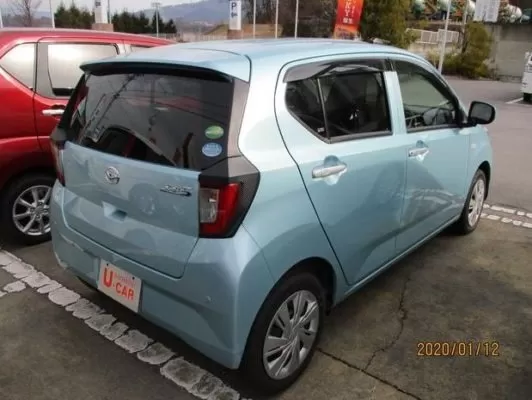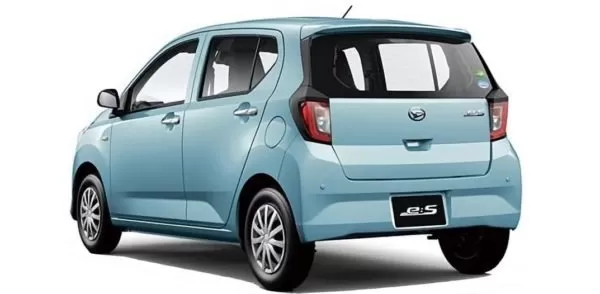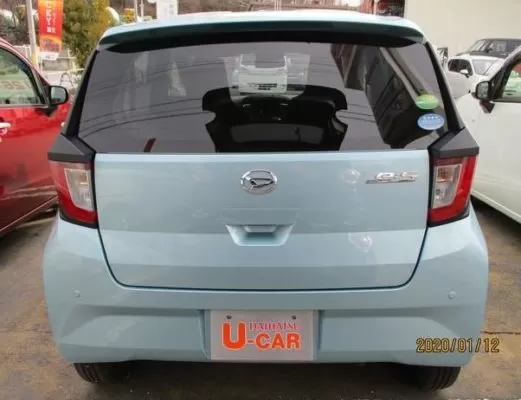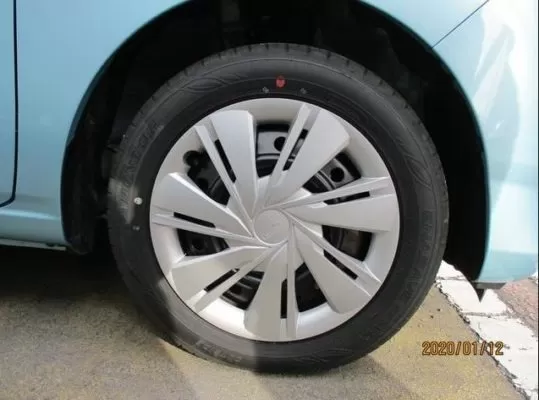 Interior Design & Features:
There are no major changes done to the interior, it is the same as beautiful and spacious as before with generous head and legroom. Some Minor additions include; a storage shelf on the dashboard and cup holders under the side air-con vents. Other standard features include; Digital instrument cluster, Manual air conditioning, Power Steering, Power Windows, Child Lock, Cup holders, FM Radio, an 8-inch infotainment screen and good quality sound system.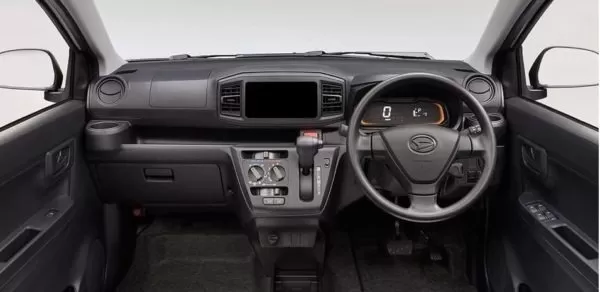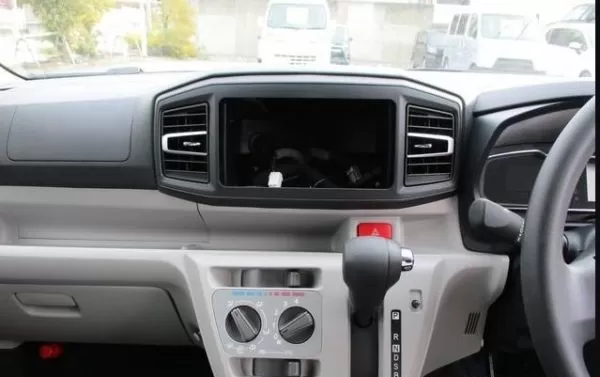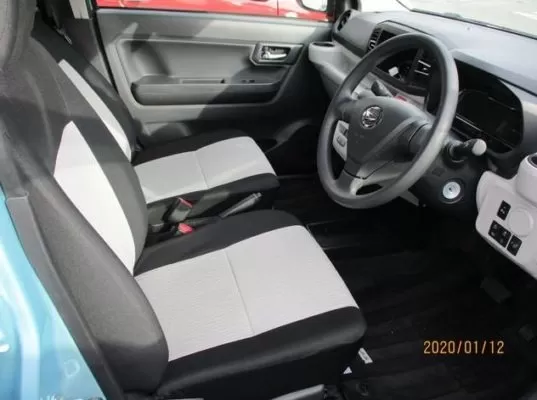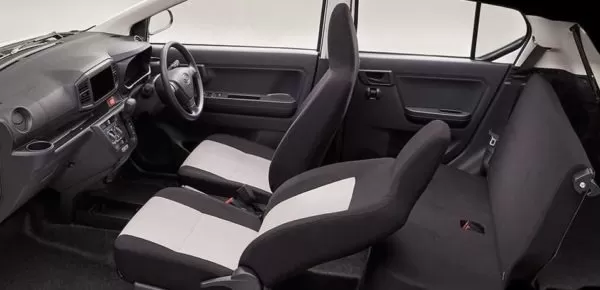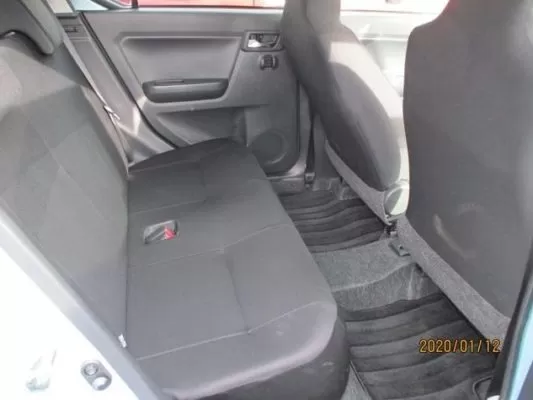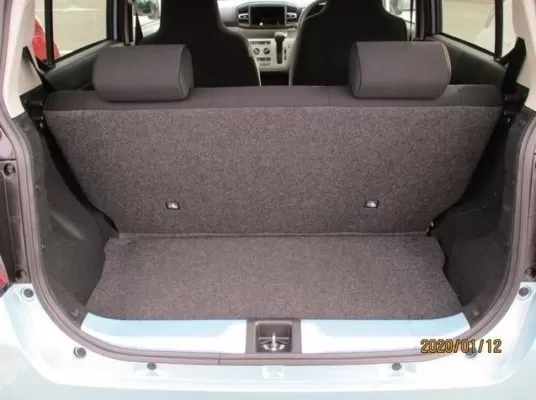 Safety & Features:
Standard safety features include; ABS, Stability Control, Seat belts, Child Lock and Dual Airbags.
Major Competitors:
Kia Picanto, Suzuki Cultus, Suzuki Alto, Honda N-wagon, Honda N-one, Suzuki Wagon R, Honda Zest, Nissan Moco and Nissan Otti.