Honda Airwave 
Status:

Discontinued worldwide (2010 onward)

Last Price in Pakistan:

17,500,00 PKR

Sold in Pakistan = 2006-2010
Generation = 1st
Honda is an open secret in the automobile world and it always pleases its customers with its brand new vehicles. It no doubt provides you with the best of the Japanese market. Honda introduced its subcompact car Airwave in 2005. It was introduced as a station wagon with five-door and it was manufactured on the Global Small Car Platform. It was launched in Japan on April 7, 2005, and it made its popularity throughout the world. Honda continued its manufacture and sales till 2010 and unfortunately, this car was stopped to manufacture in 2010. Airwave made its debut with two versions; G and L models. It was a front-engine car with a front-wheel-drive option or an all-wheel-drive option. Honda Airwave made a good reputation in the Pakistani automobile market too but it lasted for five years only. We can still find the remains of the model on roads of our country which ensures the public demand and affection for Honda Airwave. You can get your favorite used model with a price range from 12 to 16 lacs Pakistani rupees. It was considered the most affordable wagon and Honda did amaze everyone with such a beautiful species at such a low cost.
Engine and performance:
This subcompact car comes with 1.5 liters L15A VTEC engine with a seven-speed manual and five-speed automatic transmission. It generates a horsepower of 109bhp at 5800rpm. It can easily achieve a mileage of fourteen kilometers in one liter and it can travel a distance of 728 kilometers with the fuel tank filled full with 52 liters of petrol. You can choose a two-wheel-drive option or a four-wheel-drive option according to your desire and need. It has an engine capacity of 14966 cc producing a maximum torque of 143 Nm at 4800rpm.
Why buy a Honda Airwave?
Honda airwave is a wagon car with a length of 4350 millimeters, a width of 1695 millimeters, a height of 1515 millimeters, and a curb weight of 1180 kilograms. It is a spacious car from inside with a sitting capacity for five persons and a boot capacity of 473 liters. It has a ground clearance of 160 millimeters. It is based on a new wave compact concept that provides a cool lifestyle for customers. It gives smooth acceleration with a high output of torque and power. It offers a good fuel economy by providing a mileage of 14 kilometers in a liter. The design of Honda Airwave is sleek and sharp with angular headlights and chrome garnished grille implanted with dual inlets. The back end of the wagon has a chrome bar along the length of the car and trapezium-shaped taillights with an outward bumper. The Interior is styled with black and grey plastic pieces and fabric is used in seat covering. Overall there is a lot of refinement, spacious cabin, comfortable sitting, and noise insulation in the car to make it a good option for purchasing. Some of the standard features of Airwave include:
Power windows and steering.
Power lock doors.
Automatic climate control, satellite navigation, cruise control, leather coverings and panoramic sunroof in higher variants.
It provides noise insulation inside the cabin.
Comfortable sitting with a spacious interior.
Light and thermal absorbing UV glass windows with insulation.
ABS with the electronic brake distribution system.
LED rear brake lights for the recognition for drivers.
Child seat restraint mechanism.
Seatbelts and headrests for rear seats ensure a high level of safety and comfort.
Two airbags for avoiding any major injuries in accidents.
Knockdown rear seats are available.
It is available in a very low price range.
Large boot space is provided to you.
It drives steadily on roads because of fifteen inches rim wheel and a slightly oversize tire.
It has a bigger sunroof as compared to other cars giving an ambient environment inside the cabin.
Its acceleration is very smooth and firm that allowing a smooth drive.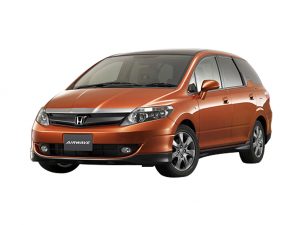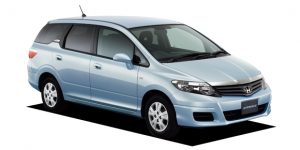 Disadvantages of Honda Airwave 2010:
Manufacturing of Honda Airwave has been stopped and you can only get the used car. Many people do not like to buy the used and old model when many new and latest cars are available in the market with the latest and advanced features. One of the major issues noticed in Airwave is its average suspension. The drive becomes unsteady on moving through bumpy surfaces and speed breakers. It does not provide the latest infotainment system with old technology. There are no cup holders, no place for placing any tissue box or something, no automatic headlamp, and no telescopic steering wheel. It has old-fashioned door handles and the design is also a bit old. The spare parts of Airwave are available at high prices in Pakistan which makes the maintenance value a bit high. In the end, the resale value of Airwave is average and people think twice before purchasing it keeping in mind the resale value.
Honda Airwave Interior: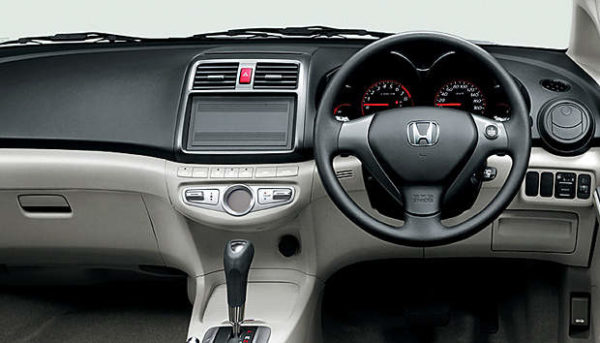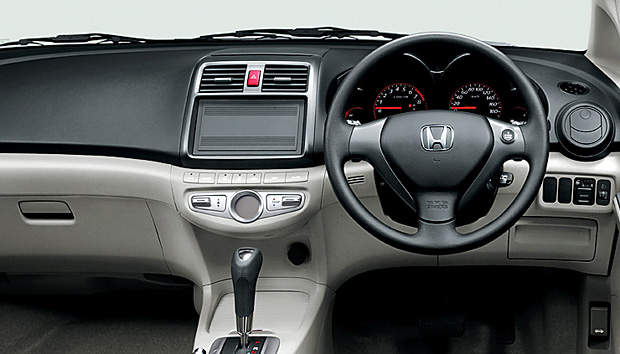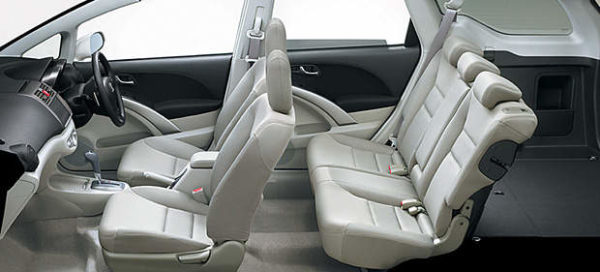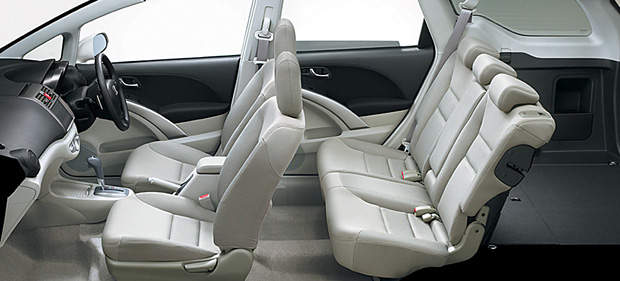 Major competitors:
When buying a used Honda Airwave, one can confuse between Airwave and Toyota Fielder. Toyota Fielder is available with a price range between 18 to 26 lacs Pakistani rupees depending on the condition and model of the car. It also comes with a 1496 cc engine with manual and automatic transmission providing a mileage of nineteen kilometers in the city and twenty kilometers per liter on highways. Both the cars provide almost the same features but Honda Airwave is available at a low cost than the Toyota Corolla fielder. Some of the other competitors include FAW carrier, Toyota Wish, Suzuki Bolan,  Suzuki APV, Honda BRV
Conclusion:
Honda Airwave comes with a trendy design and good quality of materials used in the cabin. Although many new latest models of cars are available in the market which includes all the latest features and technology if you are looking for a used car for a big family at an affordable price then Honda Airwave 2010 should be your first choice. We can see the use of Honda Airwave in Careem and Uber usage too because of its affordability, reliability, great fuel economy, and spacious interior.