2023 DFSK C37 MPV 
Sold in Pakistan = 2019-Present
1st Generation 
2023 DFSK Prince Price in Pakistan
Price Effective From 21-Feb-2023 
| | |
| --- | --- |
| DFSK C37 MPV | 35,000,00 PKR |
 Dongfeng Sokon known as DFSK is a Chinese joint venture between the Industrial giants Chongqing Sokon Industrial Group Co Ltd and Dongfeng. This venture took place back on 27th June 2003. DFSK manufactures these vehicles at 4 sites in total located in China. The two sites are located in Chongqing while the other two are in Hubei Shiyan. DFSK produces several flatbed carrier vans and passenger vehicles along with ATVs and shock absorbers under the Dongfeng. The DFSK carries the logo of Dongfeng across international markets such as Indonesia, the UK, and Switzerland. DFSK also started its local manufacturing in Indonesia during the year 2015.
Currently, the DFSK produces 3 categories of vehicles namely C-series, K-series, and V-series. Whereas the company also manufactures Dongfeng Fengguang vehicles mainly MPVs and CUVs which are limited to China at the moment. Dongfeng is China's largest manufacturer in terms of the Automotive Industry, claiming its share of 10.8% in the industry. The company has received international quality certificates ISO9001, 3C, and environmental certificate ISO12000. During the convention of Dongfeng held back in Indonesia Dongfeng signed an MOU with Omega Industries Pakistan, the CEO made an announcement about DFSK being ready to sell 3 vehicles into Pakistan's Automotive Market. OMEGA industries in Pakistan were established in 1995 determined to advance the Pakistani automotive industry from cars to motorcycles. Currently, Omega industries are the sole distributor as well as manufacturer of Road Prince motorcycles.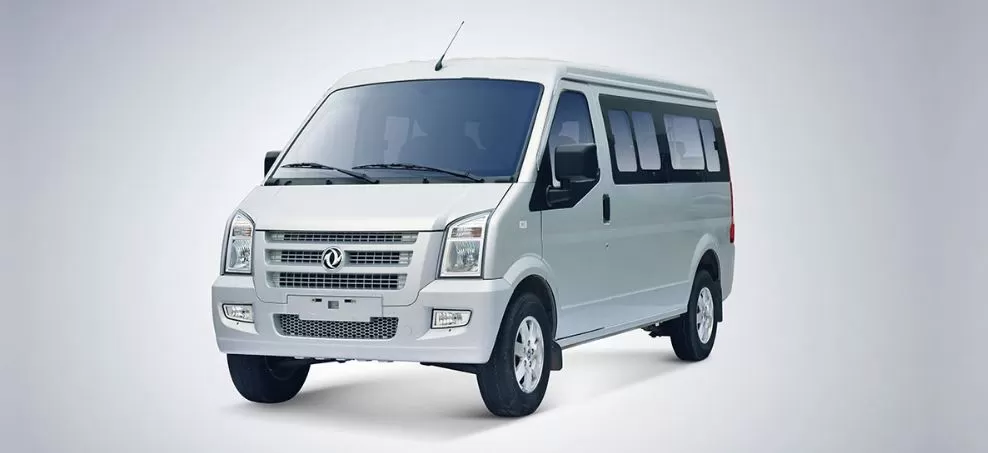 Multi-people Carrier:
DFSK Prince C37 MPV is one of the vehicles three that are launched in Pakistan. Since DFSK Prince C37 has been on road for more than a year now, let's talk about if it is worth buying as compared to its competitor mainly Japanese vans and carriers. The DFSK Prince C37 MPV as the name indicates is multi people carrier that can be used for getting around with a large number of people as well as logistic purposes because of its adequate space. The DFSK Prince C37 has the capacity to carry 11 people in it which makes it spacious enough to drag everyone's domestic shopping into the back of it. In simple words, it's an alternative to what Americans use the truck for.
Photos Gallery:
Engine & Power:
DFSK Prince C37 MPV is powered by a 1.5L inline 4-cylinder 16-valve, four-stroke engine. The engine is water-cooled with a top cam and controlled by electronic fuel injection. The Engine model for DFSK Prince C37 MPV is DK15-06. As for the performance figures, our expectations should be low since it's not a performance-oriented vehicle but rather a means to get around the city and from town to town, therefore, the DFSK Prince C37 MPV churns out 113.9 Hp from the wheels with a torque of 147.5 NM.
Better Configurations:
DFSK Prince C37 MPV is driven by Electronic Power Steering known as EPS. The MPV carries Macpherson Independent Suspension at the front whereas leaf-spring suspension in the back. As for the tires, it comes with 185 80R/14. The brakes installed in the DFSK Prince C37 MPV are the Disks at the front whereas drum brakes in the rear wheels are powered by Dual Hydraulic Pipe. Thus a good combination provides sufficient braking to it. As for the transmission it is mated with five-gear Manual transmission with a Hydraulic clutch. Other specifications include a fuel tank of 55 liters, engine oil capacity of 3.5 liters, and transmission oil of 1.5 liters. The exhaust and emissions are tuned on Euro 5 exhaust.
Standard & Optional Features:
DFSK Prince C37 MPV comes with a list of features namely front fog lamps, heater, and Air-conditioning. Fortunately, it has the Dual-Ac mechanism for better performance. Other standard features include sun visors, Ashtray, Front door storage pockets, an RPM meter, a Front tow hook, a frontal 3-point seat belt, a glove console, and AM/FM built into it. However, apart from these features, the optional features are Power Windows and central locking for the DFSK Prince C37 MPV. Currently, the DFSK Prince C37 MPV is available in 6 colors White, Gray, Black, Golden, Silver, and elegant Sky Blue color.
Interior Photos:
Pros & Cons:
Pros:
Comfortable Ride Quality
Spacious Cabin
Dealership available in Pakistan to cater later.
Cons:
Transmission Failure
Inconsistent Ride Quality
No Resale Value
Major Competitors: