2023 FAW XPV
FAW XPV VS Suzuki Bolan
Sold in Pakistan = 2013-Present
1st Generation
2023 FAW XPV Price in Pakistan
| | |
| --- | --- |
| FAW X-PV Dual AC | 1,304,000/- PKR (Ex-factory) |
| FAW X-PV PE (Power Edition) with Dual AC Price | 1,344,000/- PKR (Ex-factory) |
| FAW X-PV Ambulance | 16,500,00/- PKR |
Having Medium to a large family in Pakistan sometimes create difficulties in traveling, 2 years ago it was not an issue for such families because import was open and it was easy to import some 7 seated vehicle such as Suzuki every, Nissan Clipper, Mazda Scrum in affordable prices but after closing import by Pakistan Government there was no alternative in affordable price. FAW has now become a well-known brand in Pakistan and provides an alternative in the name of XPV.
FAW XPV was introduced by the company in 2012 in the subcompact Mini MPV category which proved itself a practical MPV and also still proving it to be a great alternative to Suzuki Bolan which is an Old, valueless, and quality-less vehicle without even basic features and has also reached the price tag of about 1 million PKR. While on the other hand, FAW XPV is a practical MPV with a comfortable and spacious seating compartment and quality interior.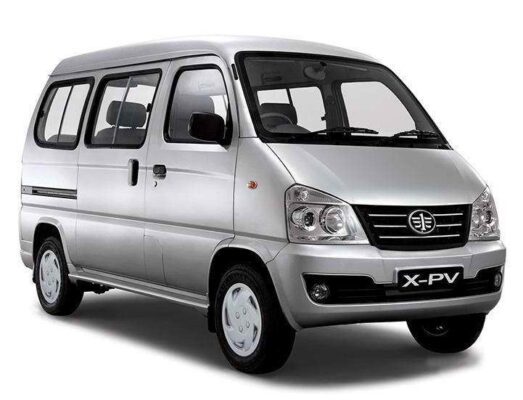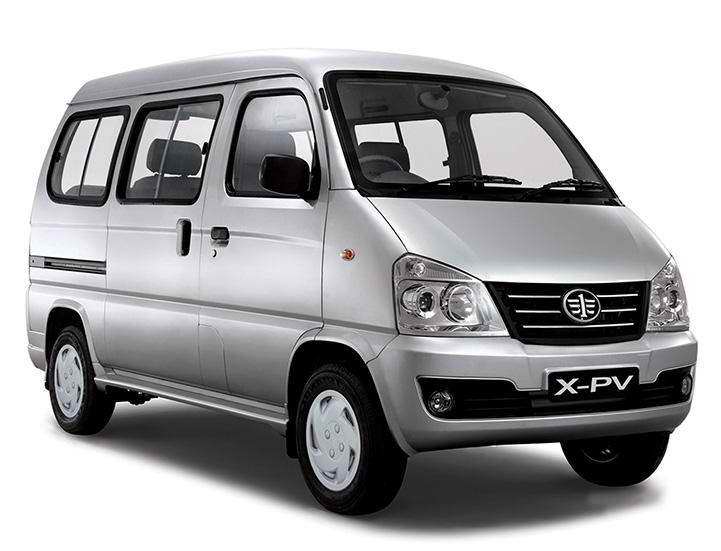 Trim Levels:
FAW XPV is available in 3 trim levels including XP-V Standard, XPV Dual AC, and XPV Power Edition only the first two trims are available with a minor difference in Pricing and with the Major Difference of Dual A.C while the discontinued Power Edition Trim was Equipped with Power steering and Power windows.
Engine Power & Transmission:
FAW XPV is equipped with 970cc four Cylinder Euro IV engine that produces 60 HP @ 5200 Rpm with Maximum torque of 84 nm@3000-3500 Rpm. The engine is paired with five-speed Manual Transmission with a Front-wheel drive system.
Performance & Drive:
FAW XPV has a maximum speed of 110 km/h while it takes 13-14 seconds to accelerate from 0-60 km/h. it is a 1000cc car which is why fuel economy is negotiable with 11-13 km/L combined depending on the driving conditions. With respect to Ride Quality, it is better than Suzuki Bolan but you cannot consider it to be comfortable overall specifically on the rear seats where you feel bumps and tiredness on long journeys. The steering wheel is manual but fine and the front brakes are disc so it stops on time and you can trust it, unlike Suzuki Bolan which has drum brakes in the front. The air conditioner of the vehicle is not so chilling but at least provides a comfortable sweat-free ride.
Exterior Design & Features:
It is a practical Minivan with good ground clearance and good looking physical appearance but we cannot call it extraordinary because its Design fair matches with other Minivans in its category. On the front, it has a small three horizontal lined chrome grille, Crystal Headlamps, and Fog lamps as standard housed in the front bumper. Thirteen inches Steel wheels covered with steel caps are standard while Door handlers and Side Mirrors are Black and not body colored but the quality is better than its competitor Bolan. The rear side of the XPV Houses high-quality crystal tail lamps but the overall appearance is the same as other MPVs. It is a 3-row seated vehicle and it has a nice feature for 3rd-row passengers with sliding windows option that gives a nice feeling and cool breeze during the journey, Overall build quality, and finishing are much better than Bolan.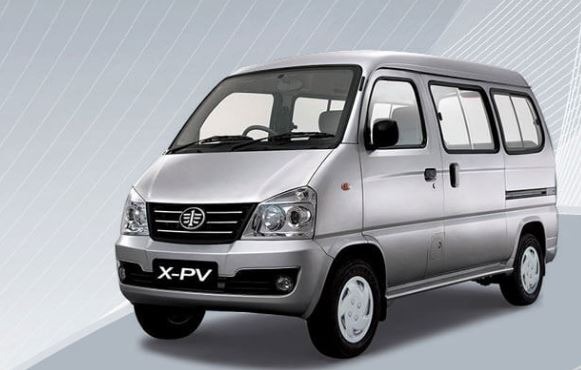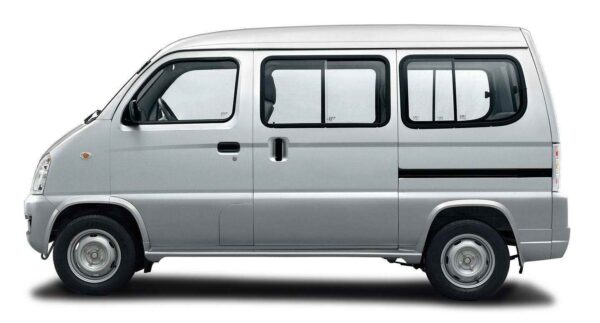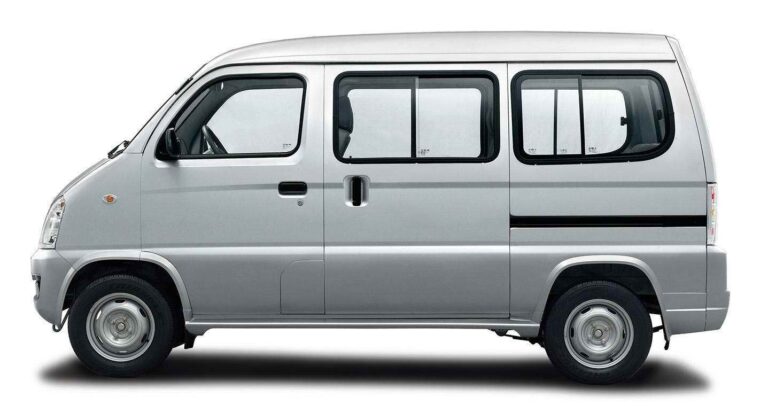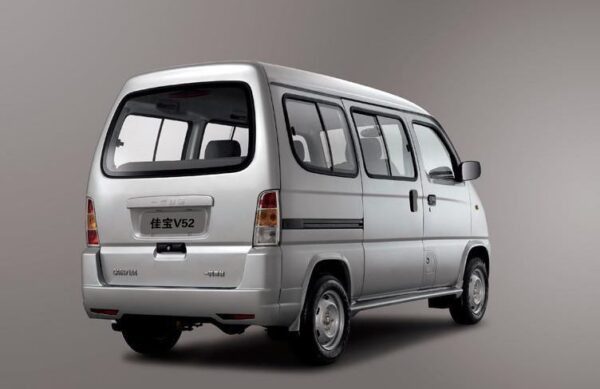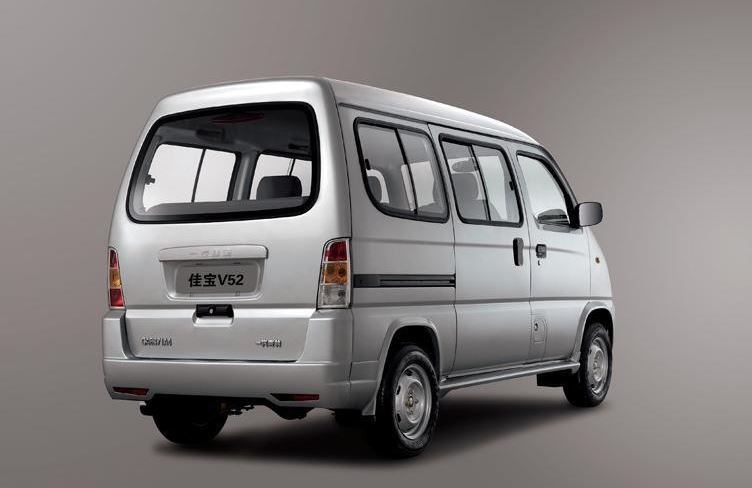 Interior Design & Features:
The Interior of FAW XPV is of modern design and aesthetically pleasant which didn't give you the feeling of a boxy MPV but more like a sedan. The Interior is not much of high quality as still there has been used plastic all around but it is way better than the Suzuki Bolan composed of low-quality plastic all around. It has two-tone grey and silver Dashboard housing the standard features including an air conditioner, Audio Tape with a USB port, and cigarette lighter. Interior Door panels have plastic with fabric upholstery, unlike Bolan which has cardboard Rexene door panels.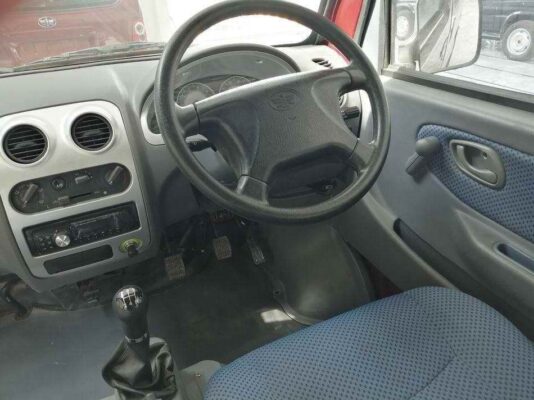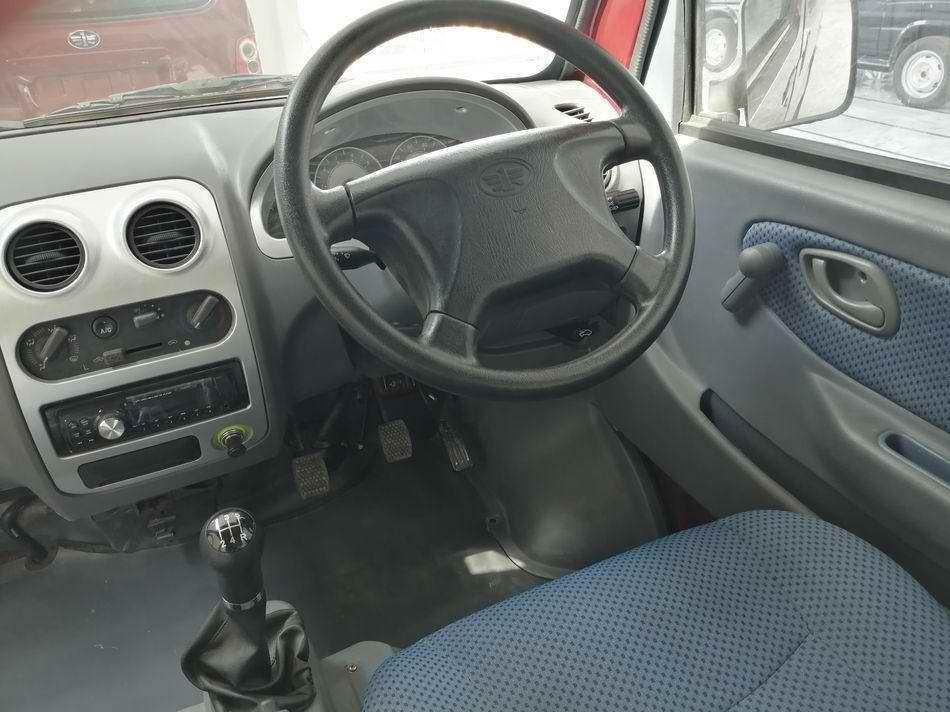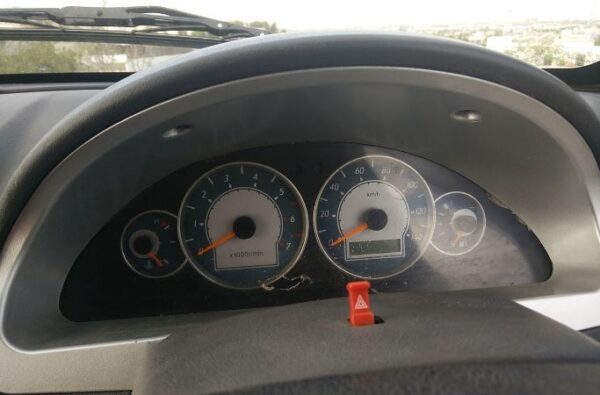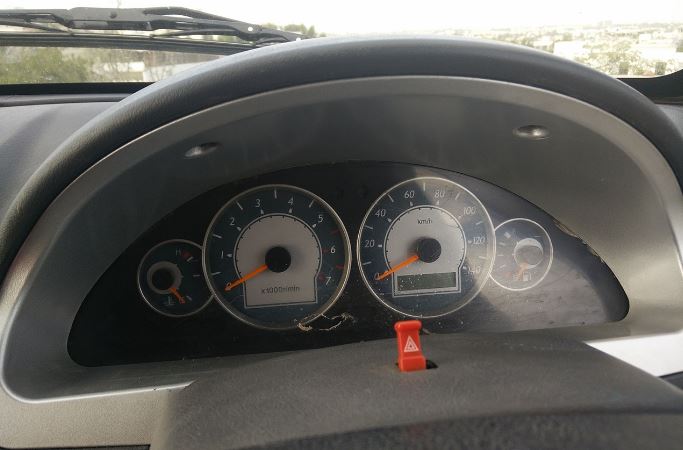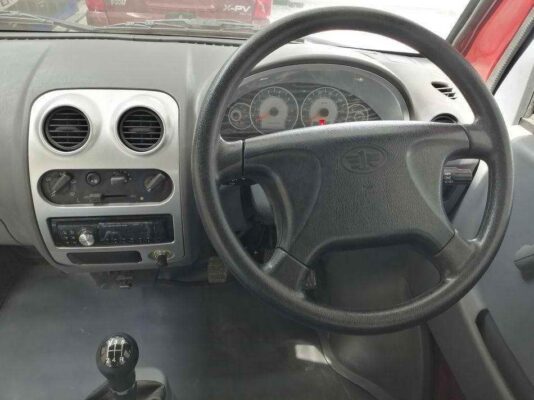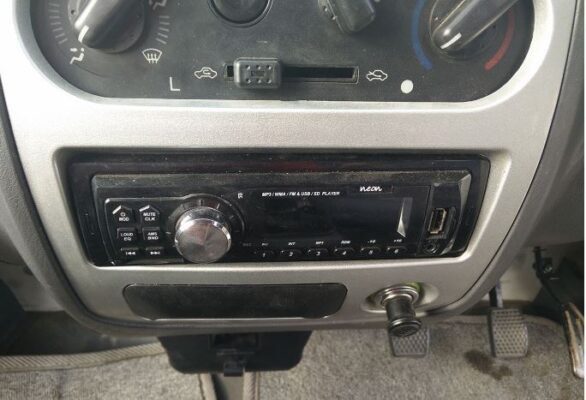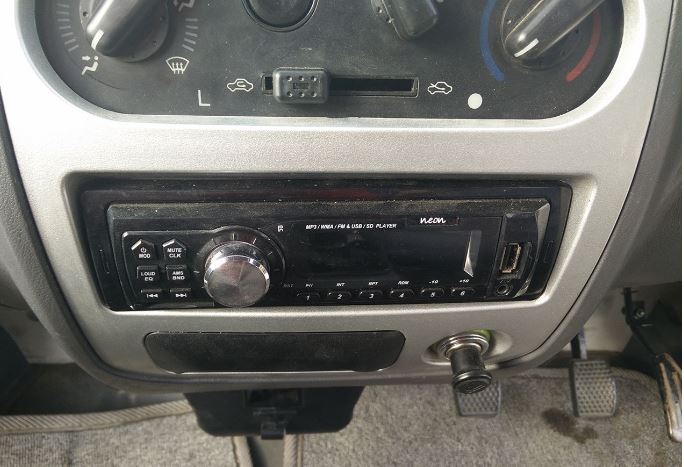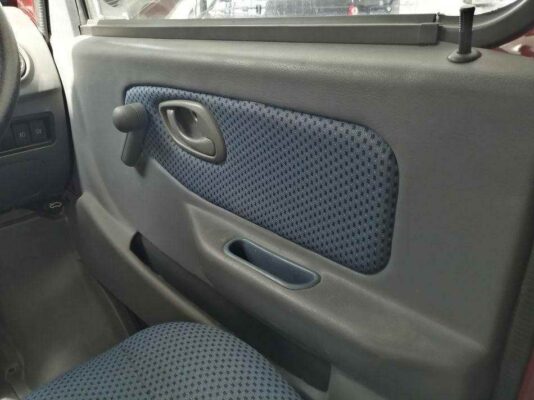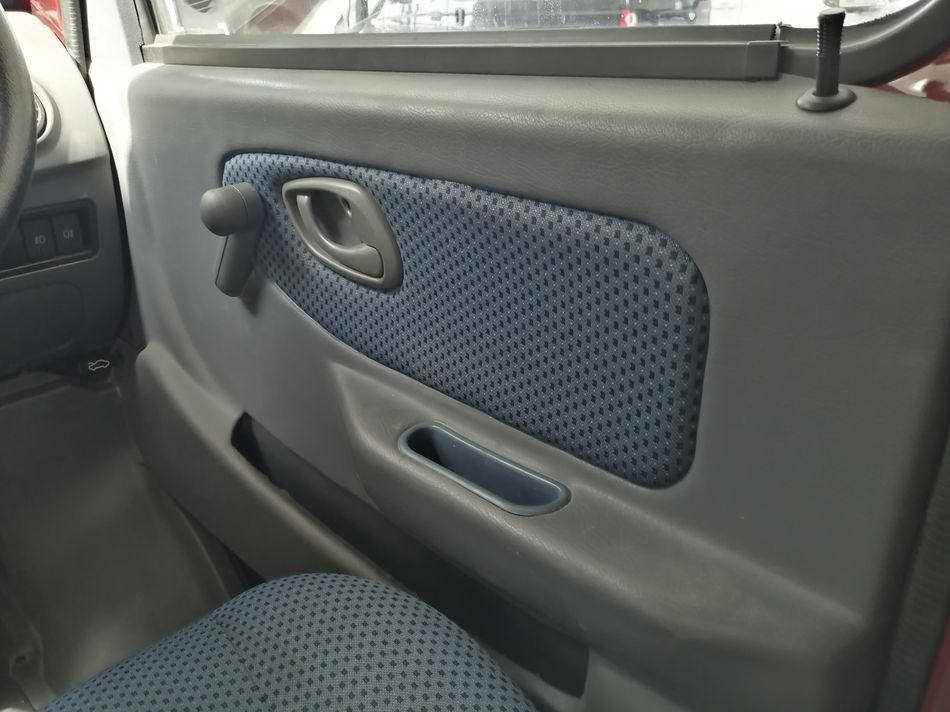 Seats are covered with quality fabric and comfortable as well, 7 seats are standard and have decent head and legroom for all rows. Front seats are slide-to-adjust positions and are more comfortable than rear seats. Rear seats can be folded to get extra luggage space.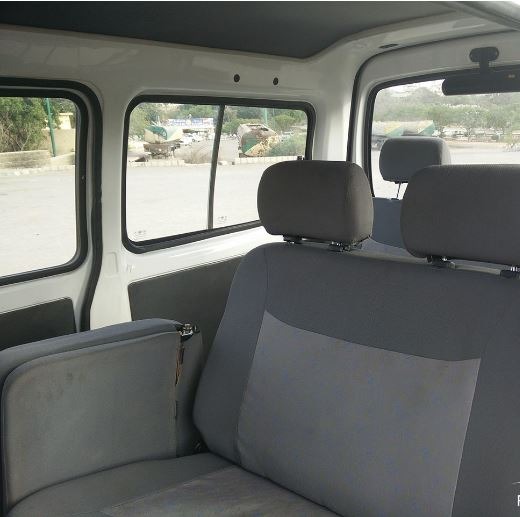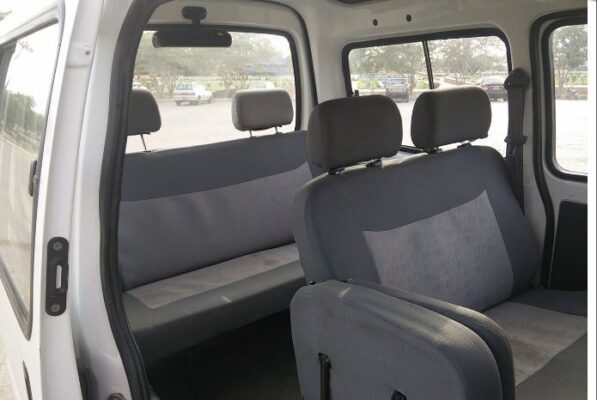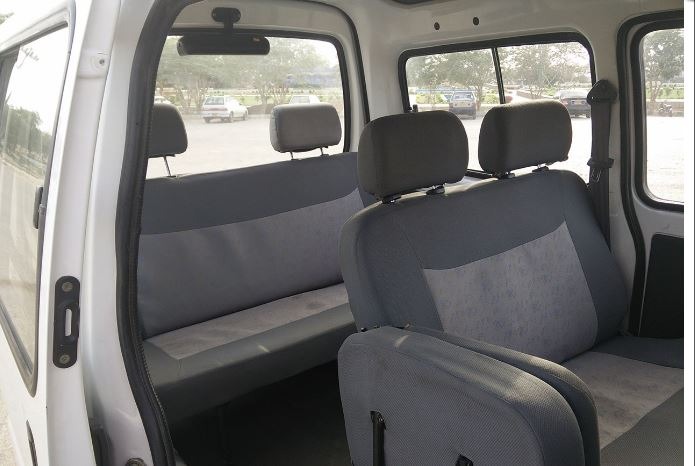 Safety Features:
Front 3-point seat belts, Rear 2-point ELR seat belts, and front tow hook.
Major Competitors:
Suzuki Bolan, Suzuki every, Mazda Scrum, Nissan Clipper, and Honda Acty