2023 Changan Karvaan M9 Pakistan
Sold in Pakistan = 2018-Present
1st Generation
2023 Changan Karvaan Price in Pakistan
Price Effective from 15-Mar-2023
| | |
| --- | --- |
| Changan Karvaan MPV standard | 2,779,000/- PKR |
| Changan Karvaan MPV Plus Luxury | 2,999,000/- PKR |
In order to understand Changan M9 Karvaan MPV here are the insights, you need to know in Automotive World. Noticing the trend of vehicle buying in the past few years there is one thing evident in the market and that is people tend to buy vehicles that can maximize the servings in daily utilities. To put it more clearly, sedans are replaced by crossover SUV vehicles for maximum space and their compatibility, Similarly MPV which stands for Multi-Purpose Vehicle are taking over the market because of the fact that they can accommodate 6-7 persons easily or act as luggage carriers during your visit to grab supplies from the store to shifting at a new place or simply loading your stuff to move around. The point is that MPV vehicles are not only affordable but also very useful especially if you have a big family. The MPVs are common across the American and European markets however when it comes to the Asian market they were a rare sight until now. Recently automotive manufacturers have been working on introducing their MPVs into these new markets to fill the market gap of MPV vehicles.
Among the list of MPV manufacturers lies Changan, an A-class Chinese Auto manufacturer that claims a position among the big four of China. Changan has been in the motor business for 157 years since it was founded in 1862. However, in the past years, the world has come to know of this company due to its joint ventures with companies like Ford, Suzuki, and a French Automobile Giant PSA better known as Peugeot Citroen. Changan manufactures all different types of vehicles from small cars to sedans, SUVs, electric vehicles, and MPVs. However, the point of interest in this article is an MPV introduced by Changan in 2018 which is currently on its way into international markets.
The Changan introduced M9 Karvaan into the MPV category in the year 2018. It is a 5-door multi-tasking vehicle to be used for a number of purposes. Let's say you need to grab supplies for the house or shift to another place, M9 Karvaan has enough room to cater to your needs. Similarly, due to its 6 seats sitting space, it can easily accommodate a large family. In addition, these vehicles are also used by the local salesman to put in the stuff and distribute it in the market therefore as a loader vehicle. The factor which allows such multi-purposing on the M9 Karvaan is due to its cheap price with compatibility, therefore, the M9 Karavan is basically a useful resourceful individual vehicle to cater to all needs.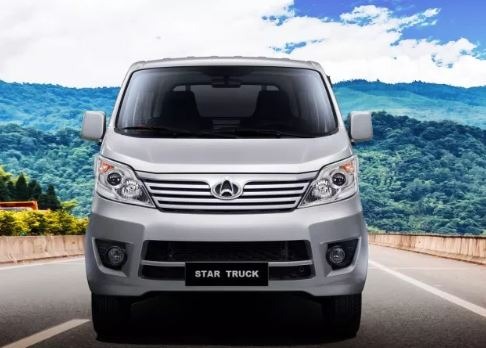 Trims & Versions: 
There are two versions of Karvaan MPV available in Pakistan one is Standard Karvaan and the other is MPV Plus which is also a spacious luxury. The Major Difference between the versions is the availability of extra features present in the Karvaan Plus Luxury MPV, Extra features include; front power windows, Power steering, Keyless entry, central locking, cup holders, mudguards, and interior scheme. While both versions of Karvaan are equipped with the same 999 cc Euro IV engine.
Engine & Power:
Both the Versions of Karvaan MPV are equipped with a 999 cc Euro IV inline-four Cylinder OHC engine mated with 5-speed Manual Transmission and run using the front-wheel-drive system. The 1.0 Liter engine of Karvaan Generates 68 horsepower @ 6000 rpm with maximum torque of 92nm@ 4800 rpm making it achieve a maximum speed of 120km/h.
Technical Information:
When it comes to talking about technical features of the car rather than usage and user review, it again provides satisfaction in terms of figures and numbers.
Exterior Design & Features:
The exterior is styled pretty much like a van which is common in all MPV vehicles. The front comes in a fish shape of headlamps with a big front grille stretching from one headlamp to another. Just beneath the headlamps fits the front bumper in black color with another grill below. The lower portion of the bumper contains fog lamps.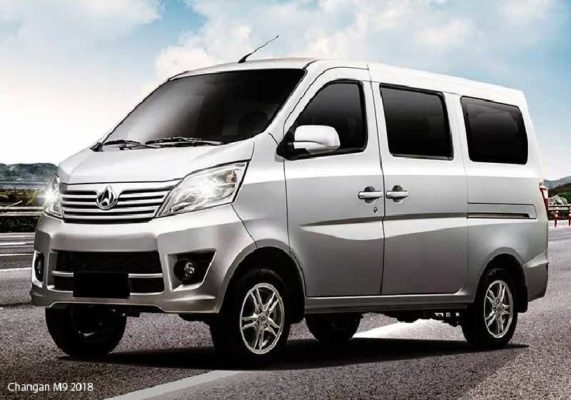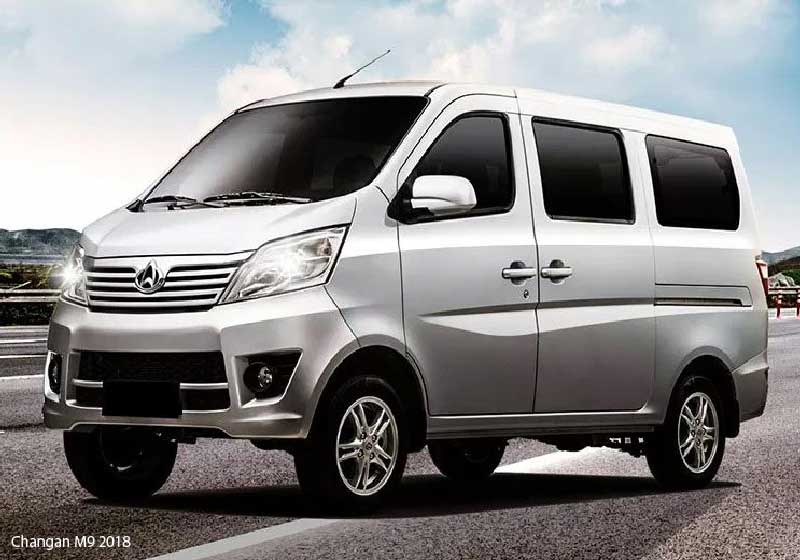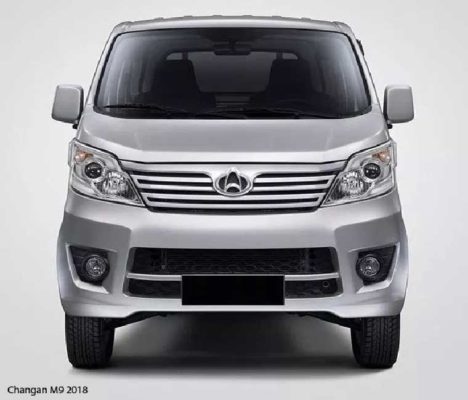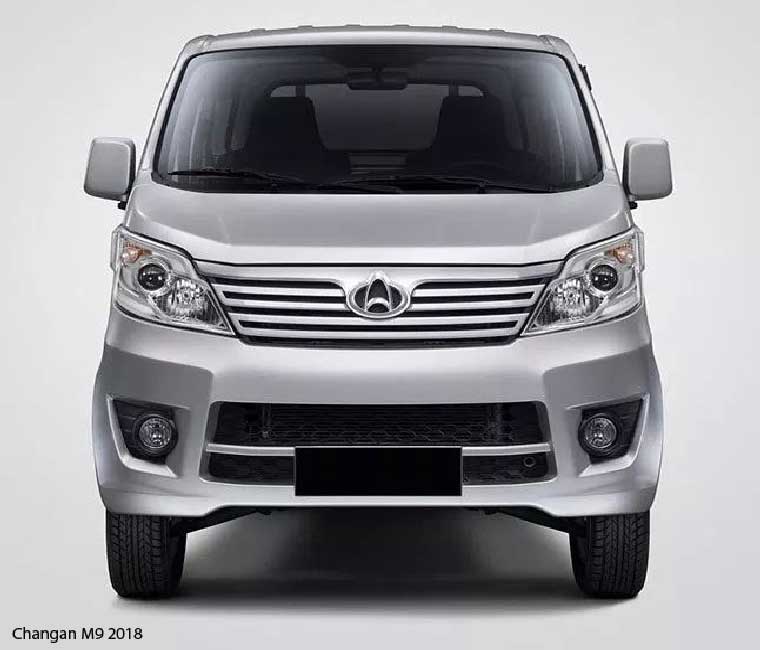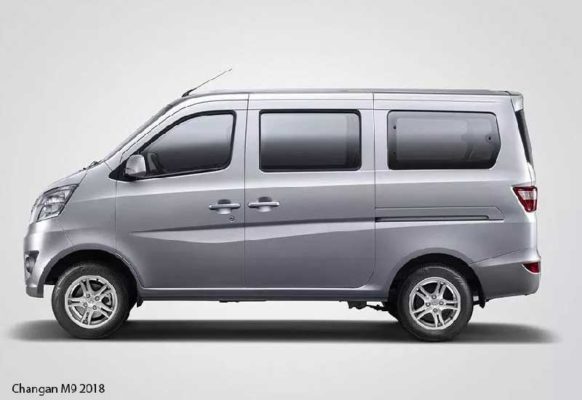 Interior Design & Features:
As soon as you enter the cabin you will notice a black plastic dashboard with two small clusters in a meter. The gear is placed at a conventional lower central position whereas the vehicle has simple manual controls for cooling. Heating and other controls with no multimedia panel.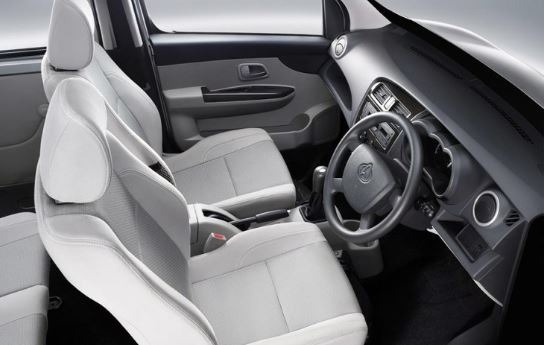 Suspension and Braking:
Changan M9 Karvaan comes with Macpherson independent suspension at the front with Leaf spring suspension at the rear wheels. The front wheels have discs while the rear has drum brakes.
Physical Dimensions:
With a long wheelbase of 2560mm it has 3980mm, 1620mm, and 1890mm of length, width, and height respectively.
Features & Safety:
When it comes to features of Changan M9 Karavan it comes with 2 speakers, cup holders, Radio/Aux, 2 sun visors at the front, and most importantly Dual-AC.
Taking about safety and comfort the Changan M9 Karavan has to offer it is equipped with an anti-theft steering lock for starters. A three-point seatbelt for all 6 seats with a safety reminder for the driver seatbelt. Whereas it fits the 14-inches rim into its 175/70R14LT tires.
Pros & Cons:
Pros:
Economical
Spacious Interior
Better Build Quality than Bolan
AC is standard
Impressive interior seating dimensions
Comfortable Seats
Cons:
Cabin Noise
Road Grip could be better
Build Quality could be better
Price is getting higher
The design is not impressive
Major Competitors: