GEELY EMGRAND EV
Sold in China = 2018-2021
Generation = 3rd
Geely EMGrand EV Price in China in 2021 =

13,5800 ¥ – 15,9800 ¥
Geely automobile company of China introduced the Emgrand brand in 2010 whose second-generation cars were launched in 2014 and after a successful launch in China Geely decided to reveal its EMGRAND in European markets too and even it was awarded a 4-star rating by NCAP ratings but unfortunately, it could not start its sale in Europe that time. Emgrand EV is the first electric vehicle manufactured by Geely and is also available in European markets too that are built on Compact Modular Architecture Platform which was specifically made as a joint venture between Volvo and Geely. The new model of Emgrand EV has a fantastic driving range of 400 kilometers and is to be introduced with an intelligent battery temperature control system.
Trim Levels:
It is available in two variants that are Em grand EV 300 and Em grand EV450. The powertrains of both trims are different but both the trims offer amazing features with super easy and quick charging. This newly introduced Em grand EV retains the permanent synchronous magnetic generator that generates more power while some changes in exterior design are also brought to it like the newly designed grille on the front and now an enlarged display screen is equipped in the cabin for infotainment.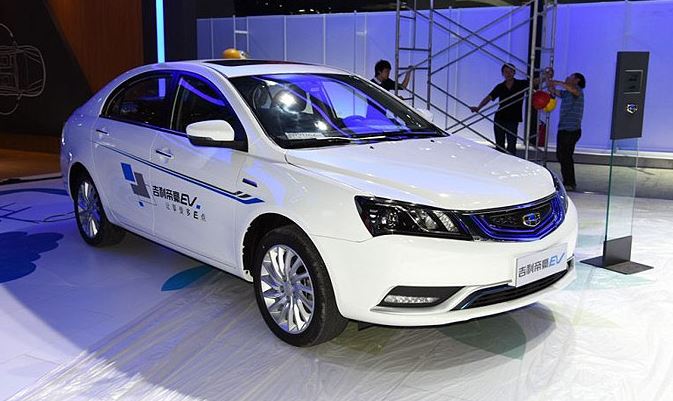 Powertrain, transmission & performance:
Em grand EV 300 runs on a permanent magnet synchronous motor powered by 41 kWh ternary lithium-ion battery producing maximum power of 95 kWh and maximum torque of 240 Nm while Em Grand EV 450 gets its power from its 45 KW permanent magnet synchronous motor that is powered by 52 kWh battery generating a torque of 250 Nm and a maximum power of 120 kWh. Both of the trims have 2.0 ITCS intelligent temperature control management system batteries that can be charged to hundred percent in just 48 minutes but household unit chargers charge it in 14 hours.
Performance & Drive:
It gives you a single-stage gear reducer without actual gears and driving mode can be changed by pushing the buttons among which the sport mode has comparatively quicker acceleration than the Eco mode. Acceleration of Em Grand EV is quite better than the petrol-driven models and it can hit a hundred kilometers per hour in 9.9 seconds with a maximum speed of 140 kilometers per hour while Em Grand EV 450 can sprint from zero to hundred kilometers per hour in 9.3 seconds. Steering control of Em Grand EV is very natural and balanced making sharp corners and handling of cars quite easy. Unfortunately, the range of Em Grand EV in real-world driving is lower than its claim and gives you a mileage of 241 kilometers while driving with the air conditioner on can further reduce it to 200 kilometers.
Exterior design & features:
The new EMGRAND EV has a closed-off grille on the front with blue accents flanked by newly designed LED headlights given with daytime running lights and a charging port is also designed on the side fender. Its overall design is not much changed from the previous generation and it features well-proportioned dimensions having 4613 mm length and 1789 mm width while it resembles with Honda Civic in its dimensions. Rear-end has rectangular taillights which look amazingly nice giving it a good appearance.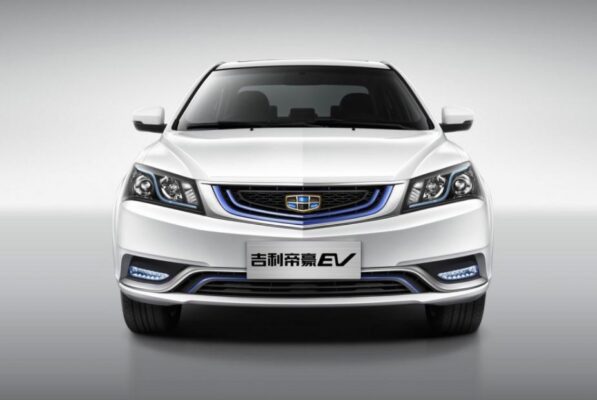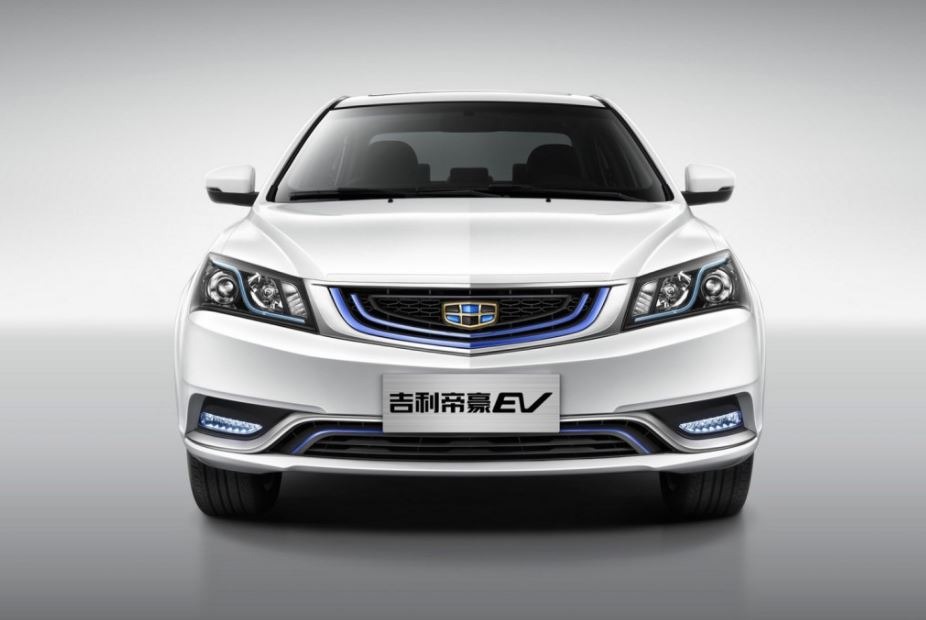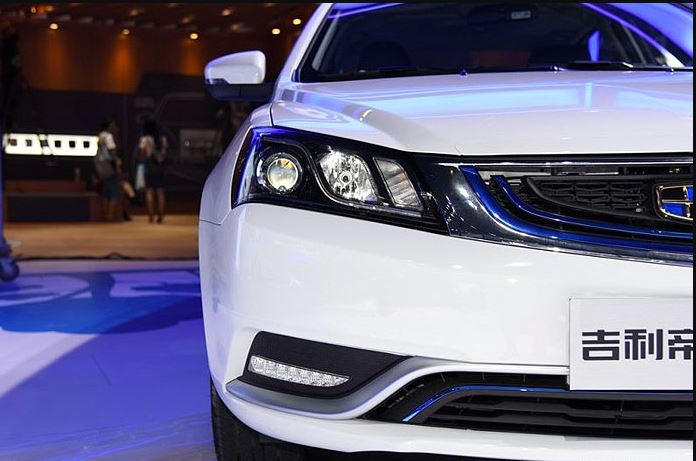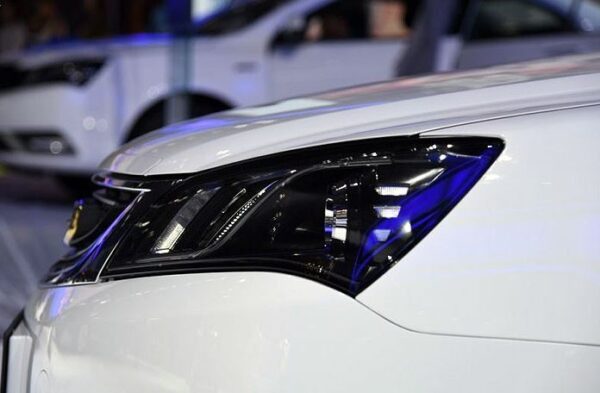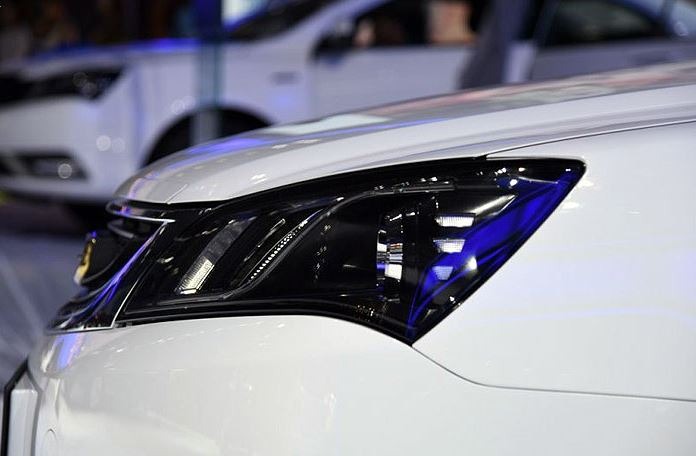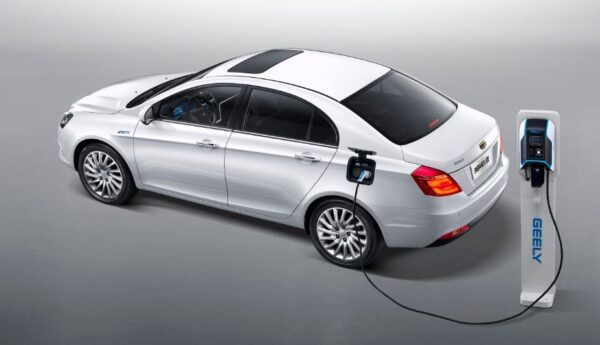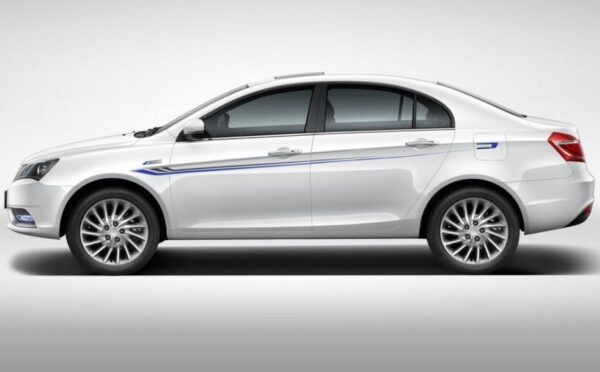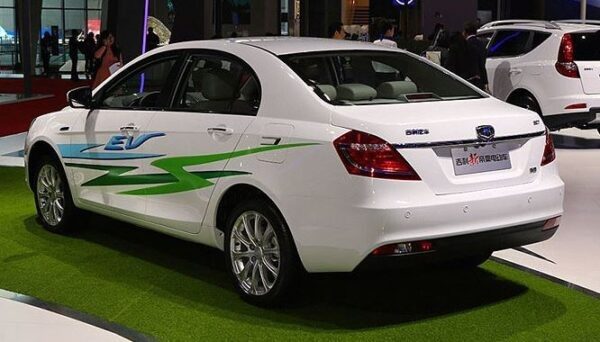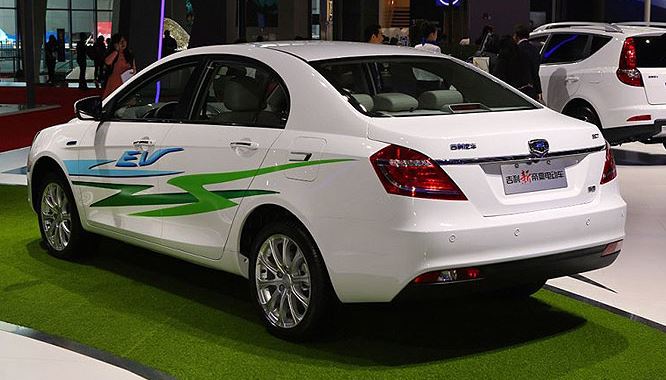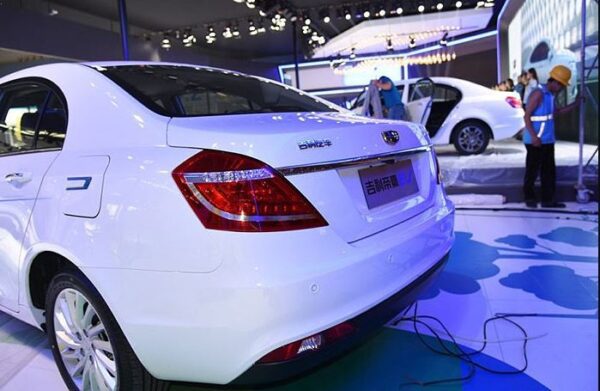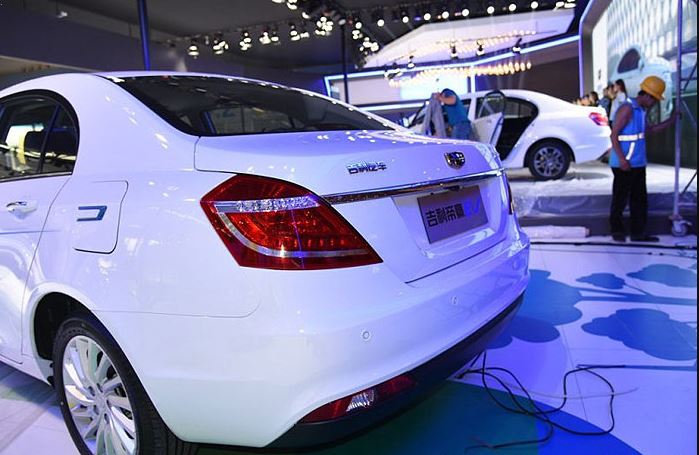 Interior design & features:
The interior end of Em Grand EV takes tranquility to next level with a quiet and comfortable cabin having leather-covered seats and innovative color changing dashboard with blue accents and good quality of materials are used throughout the cabin having soft plastic steering and attractive console. The cabin is not much spacious and it accommodates four adults tightly.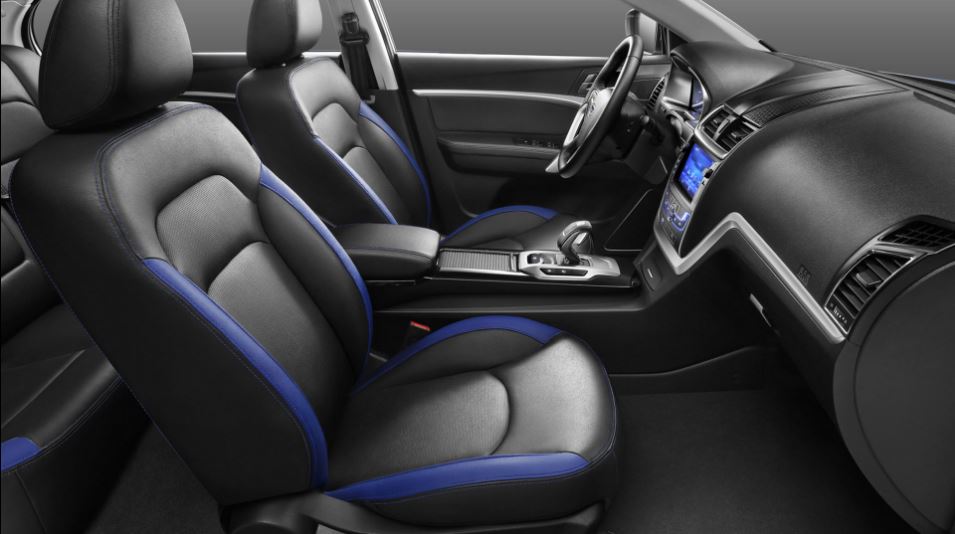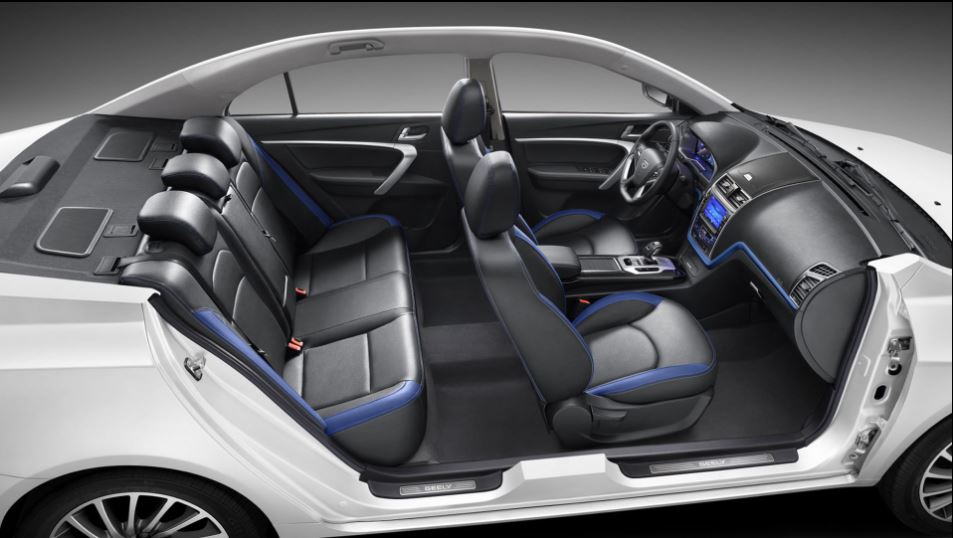 An eight inches liquid crystal touch screen display is mounted on the dashboard for providing you with infotainment. You can see blue touch throughout the interior cabin having blue-colored dials and screen, blue on the dashboard, and blue lines on the seats while the steering wheel and doors have no blues in them.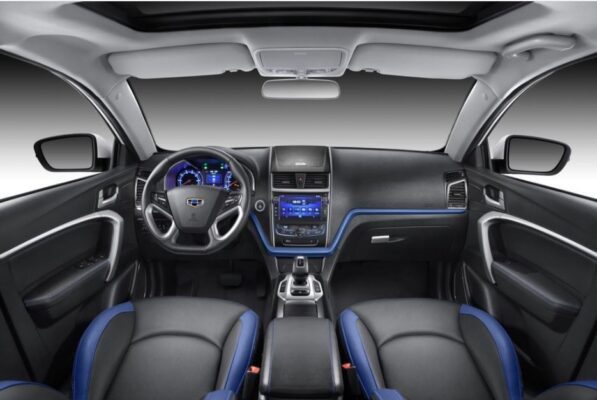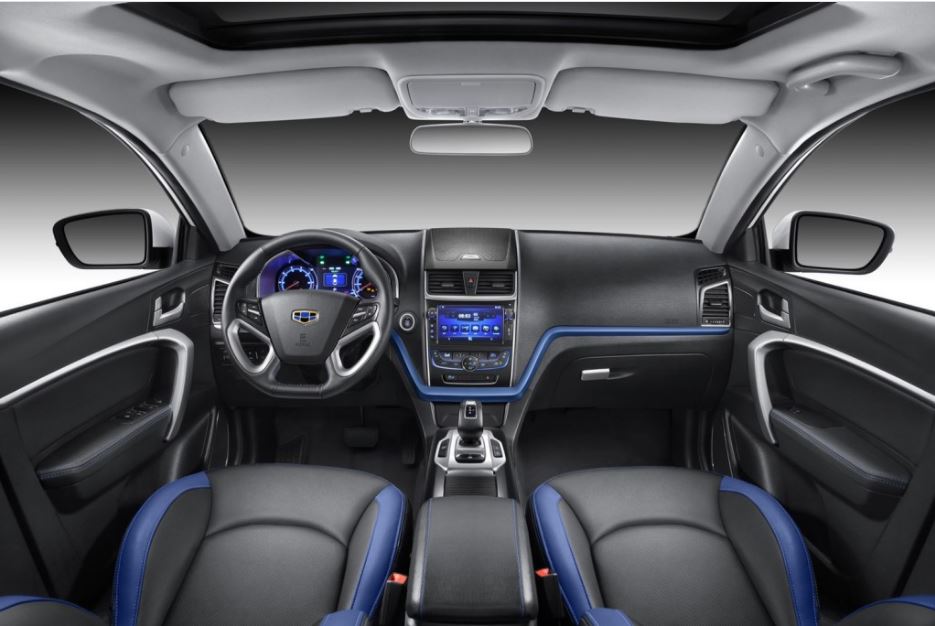 It also provides you UP TO DATE SAFETY FEATURES having adaptive cruise control, emergency braking system, intelligent driving system, automated parking, and pedestrian protection system, and SAFETY 360-degree protection system.
Major competitors:
Geely EM Grand EV competes with JAC I EV E Series, BAIC EX Series, Tesla Model 3, BAIC EU Series, Chery EQ, ORA R1 EV, and BYD E Series