2022 Kia Niro



Sold in the USA = 2019-2022
1st Generation Facelifted
2022 KIA Niro Price in the USA 
KIA Niro LX
 Starts at:

24,690 $

KIA Niro LXS
 Starts at:

26,090 $

LXS Special Edition
 Starts at:

27,590 $

Touring Special Edition
 Starts at:

29,890 $

EX Premium
 Starts at:

31,990 $
Kia launched its hybrid subcompact crossover Niro in 2016 in the United Kingdom and then in the United States of America. This amazing crossover didn't stop here but continued its marvelous upgradations within these years and 2020 is the year for its more improved features in an electric SUV which provides you excellent fuel economy, equipped with an intuitive infotainment system, offers superb handling and spacious interior making it one of the best hybrid and electric SUV of the year 2020 by ranking it on number five among other hybrid crossovers.
Trim & Versions:
 This is available in five trim levels that include Kia Niro Hybrid LX1, Kia LXS2, Kia3 Touring, Kia Touring4 Special Edition trim, and EX5 premium trim.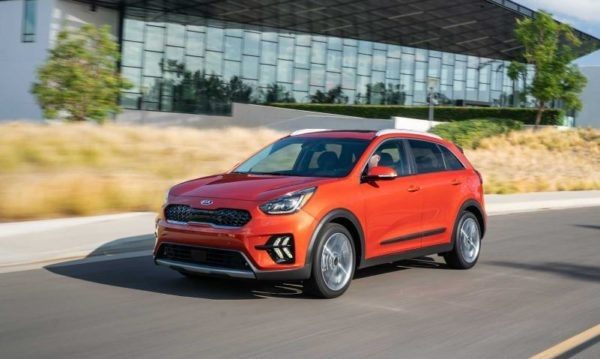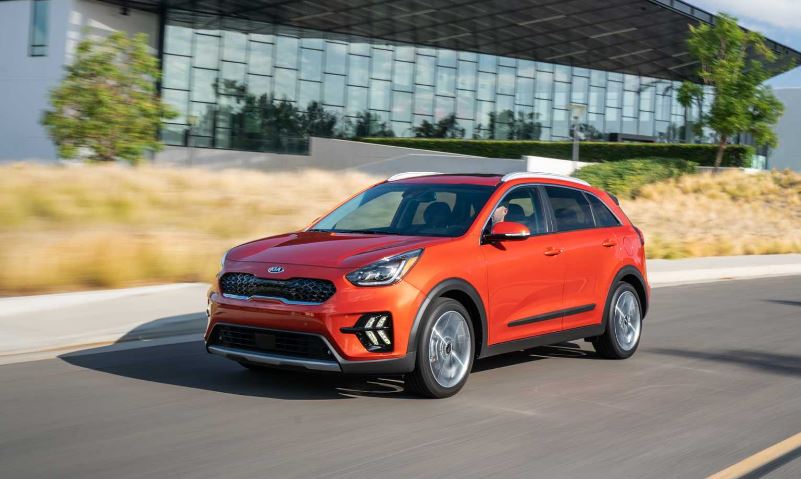 The base trim of Niro is equipped with many standard features and is loved by many customers but LXS is the better choice among other trims as it provides you with many upgraded features in an economical price range. LXS trim is fully equipped with SAFETY FEATURES: which include a forward collision warning alarm, rear cross-traffic alert system, blind-spot detection, automatic emergency braking system, lane-keeping assistance, and driver's drowsiness alert system. Kia Niro is available in both hybrid and electric powertrain but both the options are athletic SUVs giving you wonderful driving performance.
Engine, Transmission & Power:
Kia Niro gives you two options of the drivetrain that are hybrid1 and plug2 in the hybrid power train. Both run on a 1.6 liters 4-cylinder engine paired with a 170 KW electric motor that generates maximum power of 139 horsepower. All-new electric Kia Niro comes with DC quick charging capable of charging the battery to eighty percent in only seventy-five minutes. It offers you a six-speed continuously varying transmission providing quick acceleration to its front wheels while zero to sixty miles per hour acceleration test sprints the car from 0 to 60 mph in 8.6 seconds and the touring3 model requires 9.8 seconds to run from zero to sixty miles per hour.
Driving & Fuel Economy:
 Kia Niro has the ability to drive easily on uneven roads by maintaining a stable ride with its firm steering response which is further improved and balanced when driving on Sport mode but sometimes it may produce unusual noises when moving over bumpy roads. Kia Niro hybrid provides you an excellent fuel economy by giving you a mileage of 52 miles per gallon in the city and 49 miles per gallon on highways while the plug-in hybrid Kia Niro gives you a mileage of 46 miles per gallon in the city and 105 miles per gallon on highways and all-electric versions give a range of twenty-six miles.
Exterior Design & Features:
Kia Niro is 4335 millimeters in length, 1805 millimeters in width, and 1545 millimeters in height having a ground clearance of 160 millimeters. Kia Niro attracts every stance and displays a new benchmark design having sculpted lines and higher ground clearance than before that gives you more adventurous rides. The ingenious silhouette design turns the dynamic of style and the sunroof lets you add more light and fresh air to the cabin.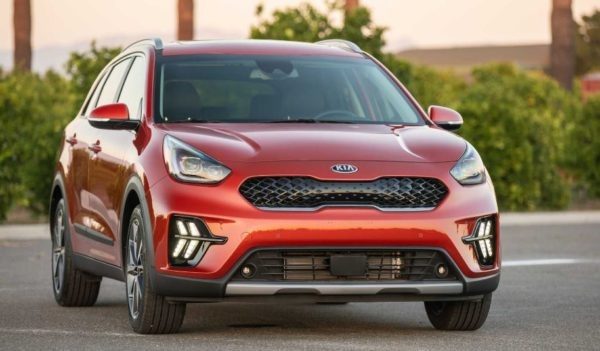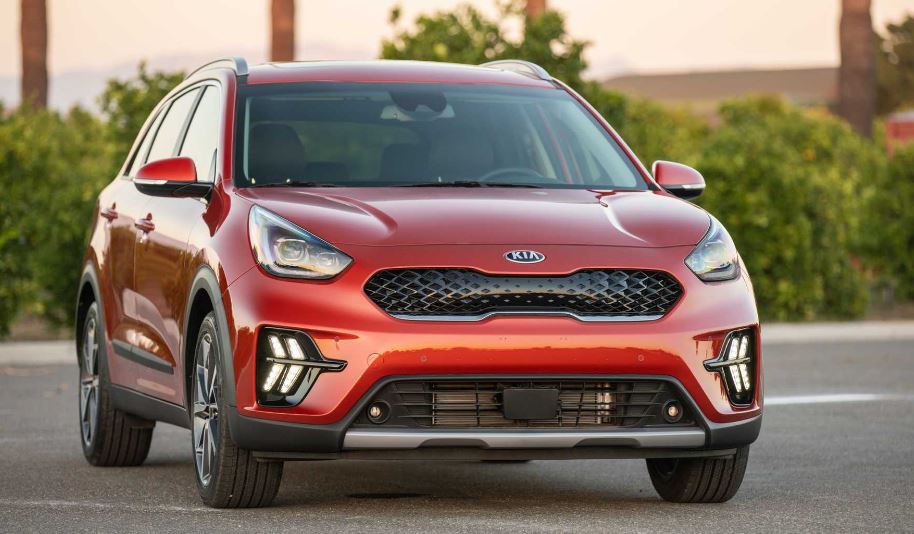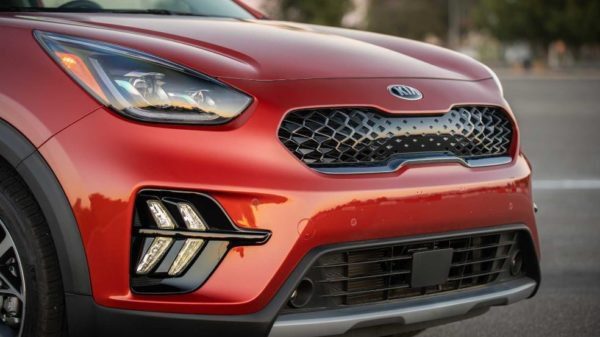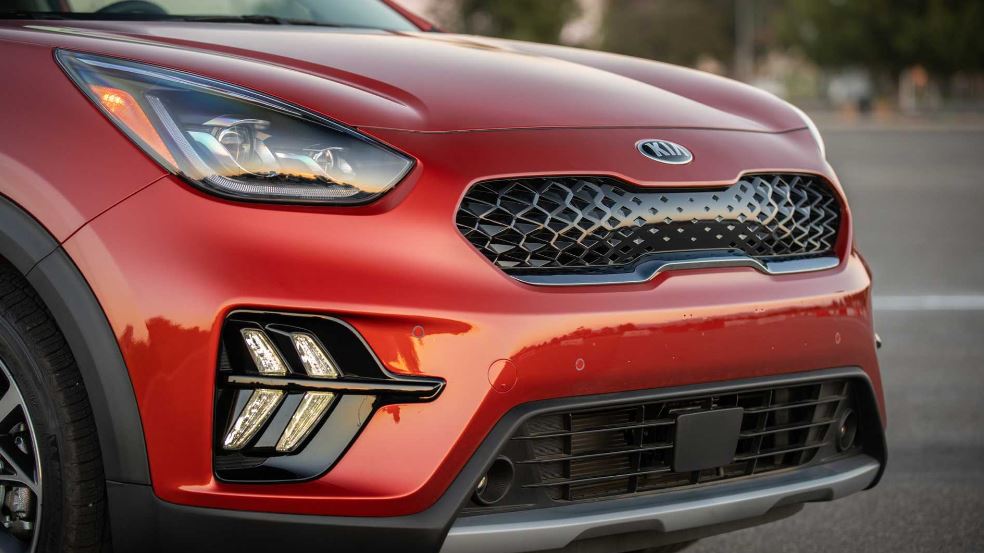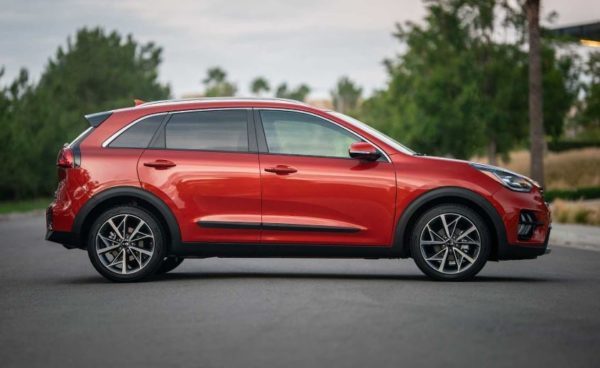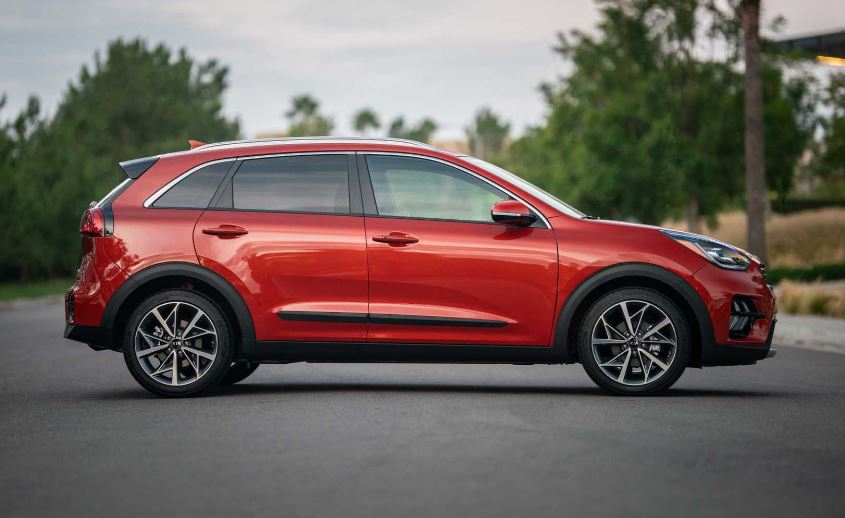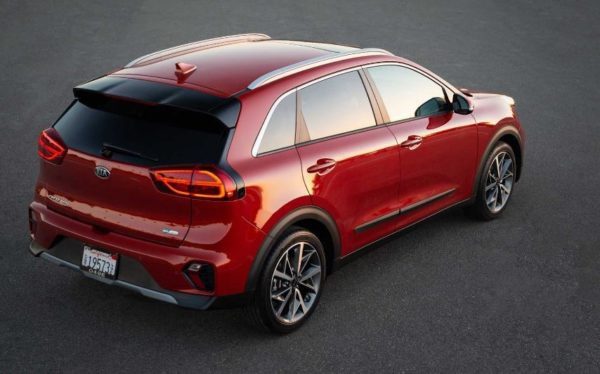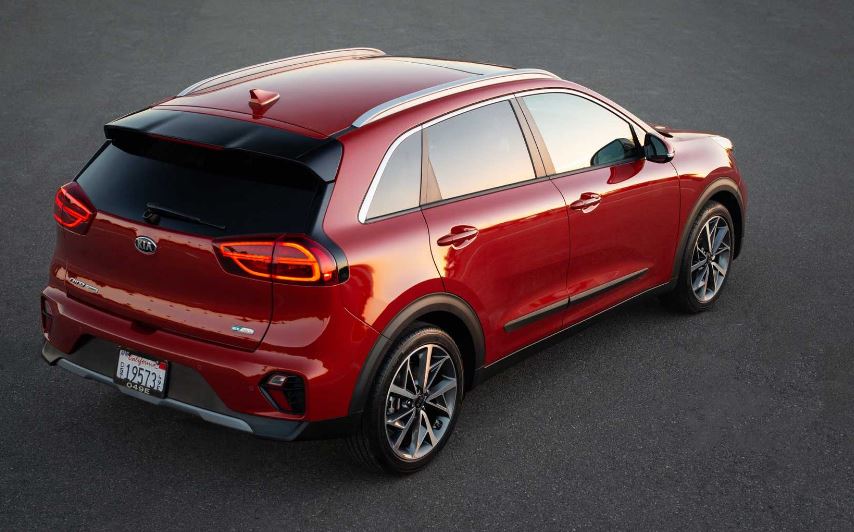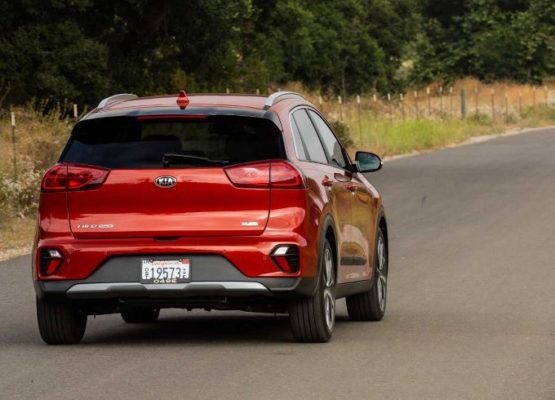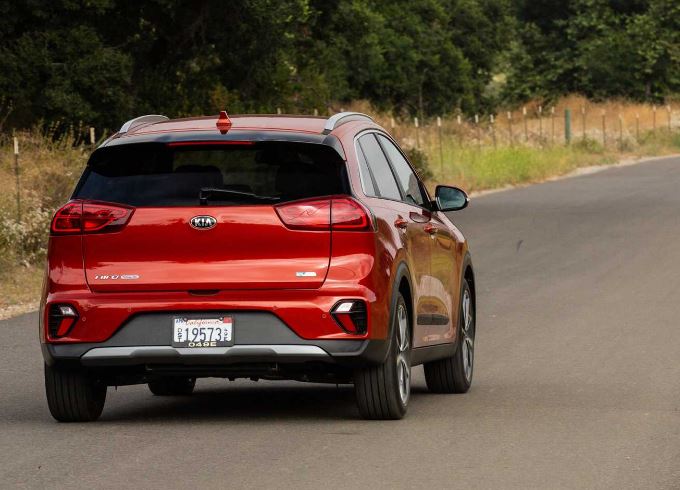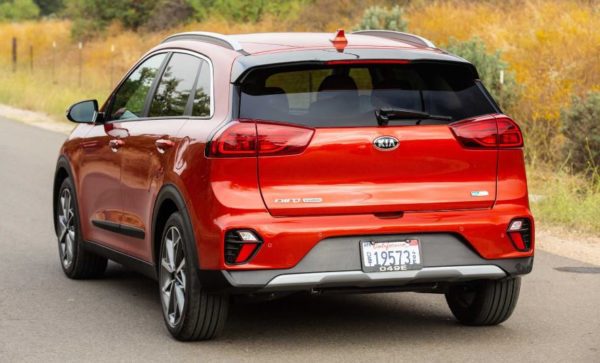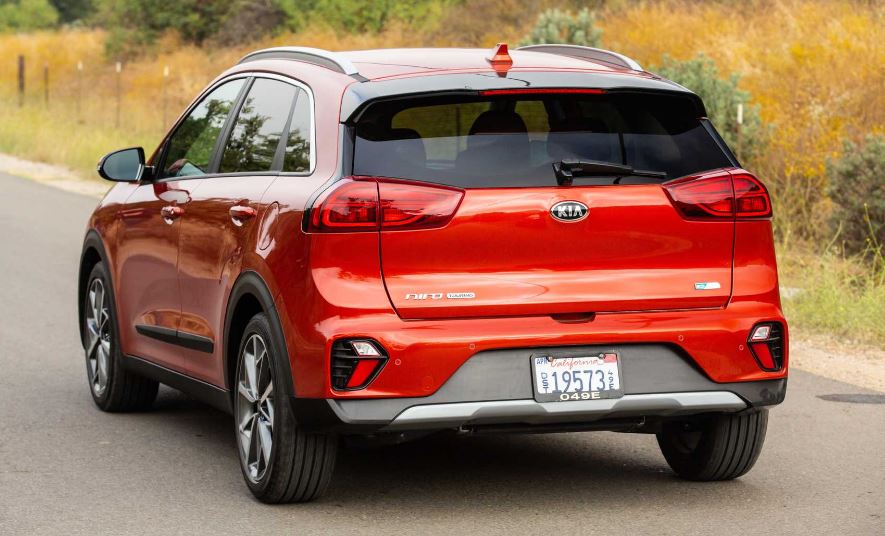 EXTERIOR FEATURES:  LED headlights are provided with daytime running lights and fog lights while auto-folding side mirrors, rear wiper, rear camera, striking LED rear taillights are also given and sixteen inches wheels add more boldness to its aggressive design.
Interior Design & Features:
The spacious cabin of the Kia Niro gives you soothing comfort and intuitive technology. LUXURY INTERIOR: Starting with the soft accent lights that glow on the dashboard to the memory-integrated leather seats and an array of controls that add plenty of luxury and deluxe looks to the cabin.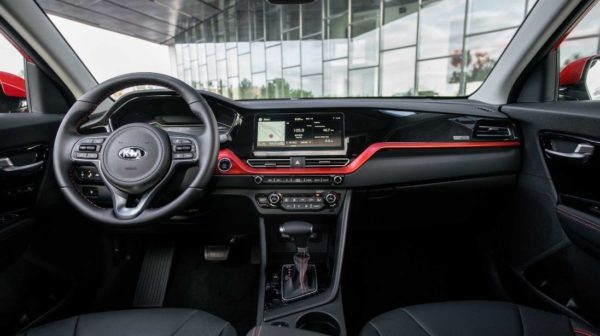 INTERIOR FEATURES: An eight inches display screen compatible with Android Auto and Apple Car play gives you infotainment while other technological features include an electric chrome mirror, rain sensors, dual-zone automatic temperature control, ventilated front seats, smart control for heated seats, automatic light control in cabin, automatic defogger system, wireless smartphones charging, Bluetooth connectivity, eight-way power-adjustable driver's seat, electronic parking brakes, tire pressure monitoring system and eight speakers Harman Kardon sound system.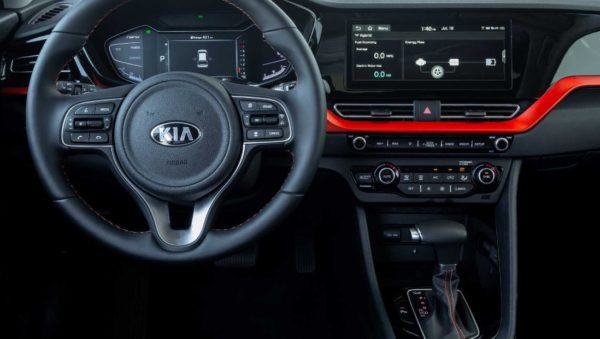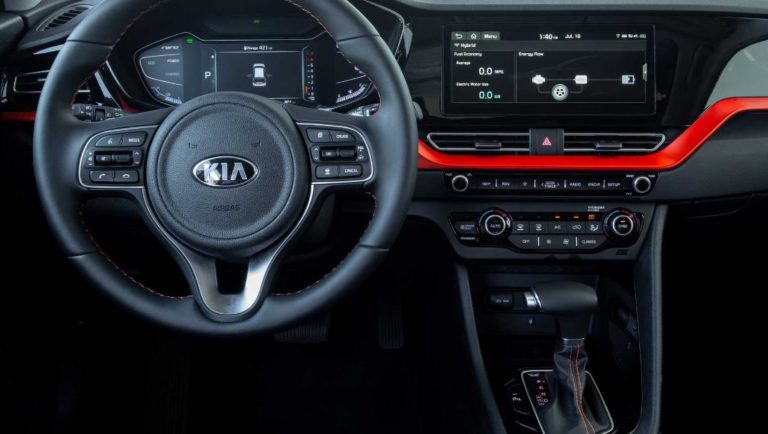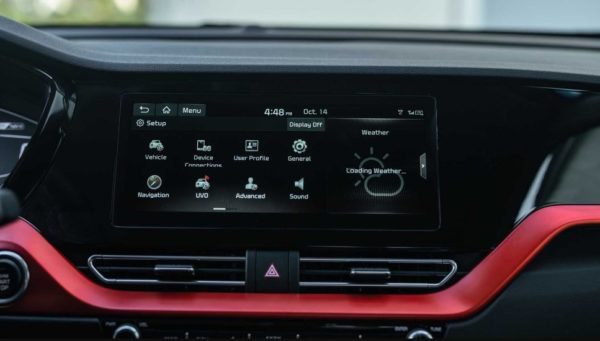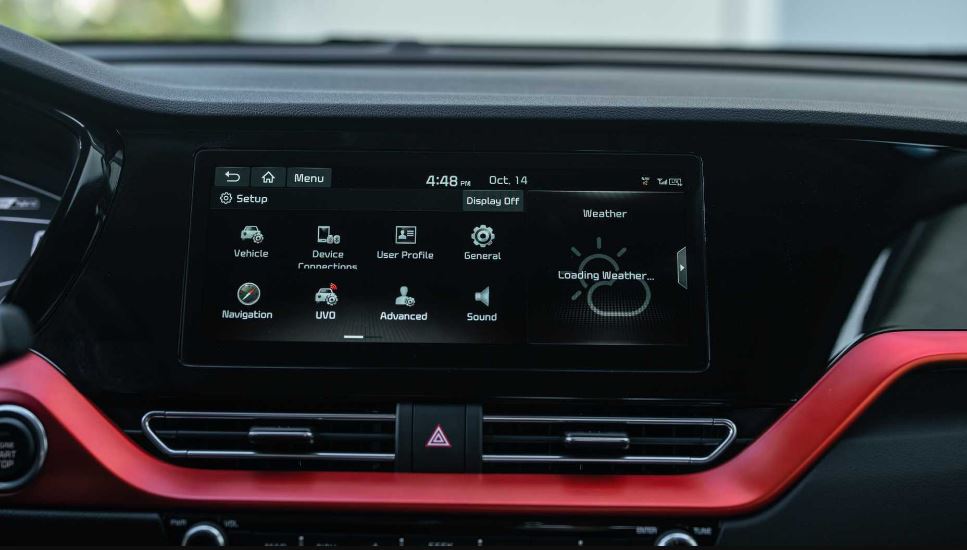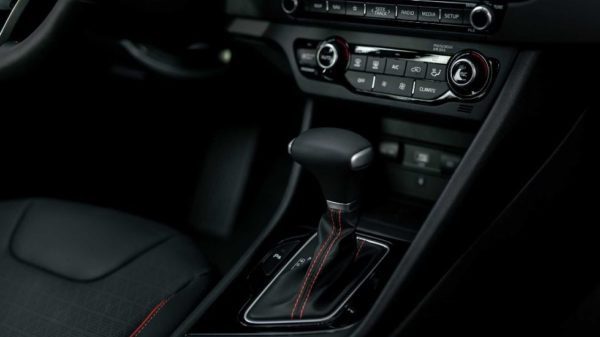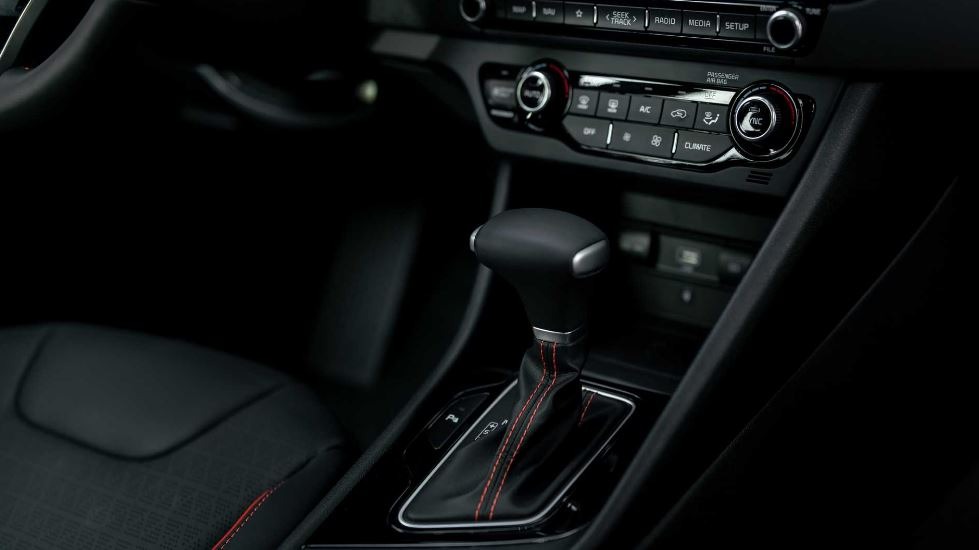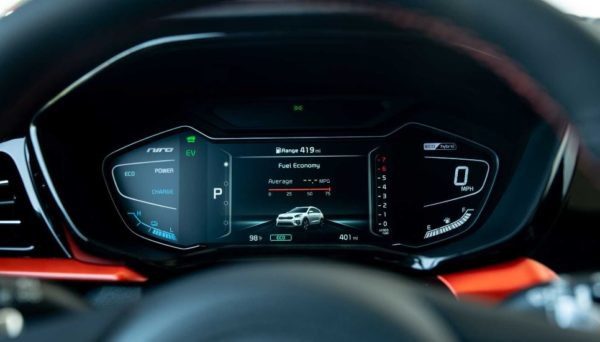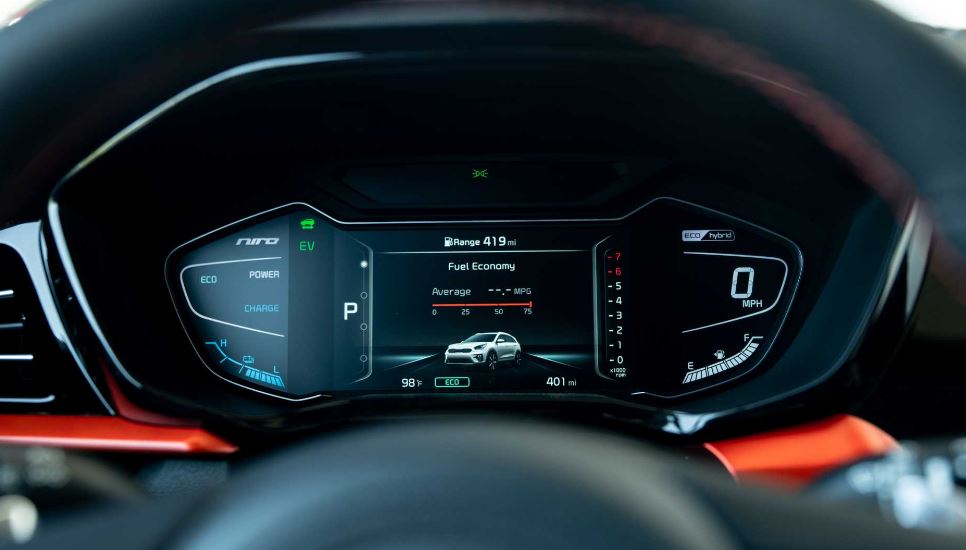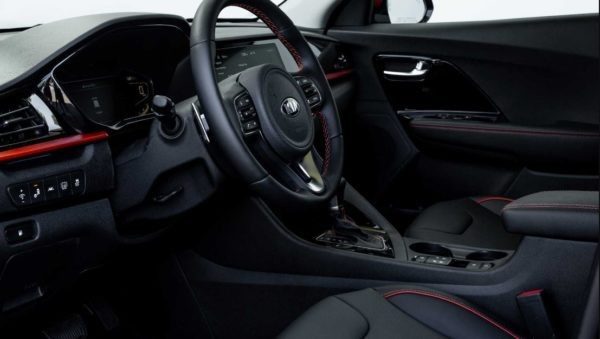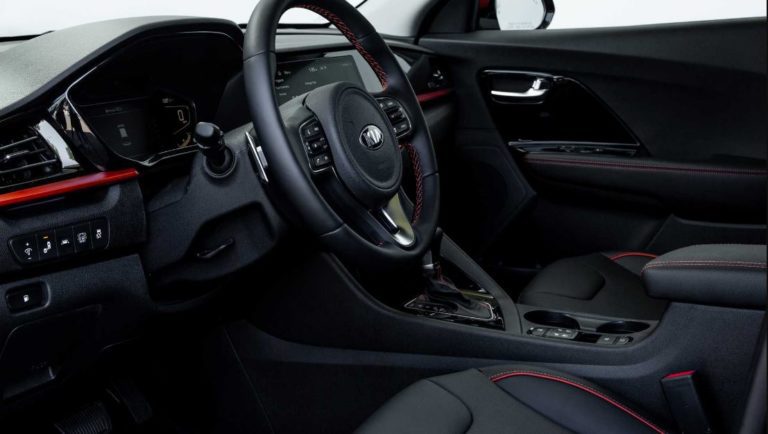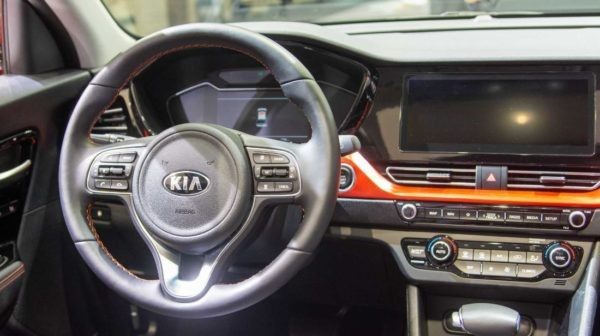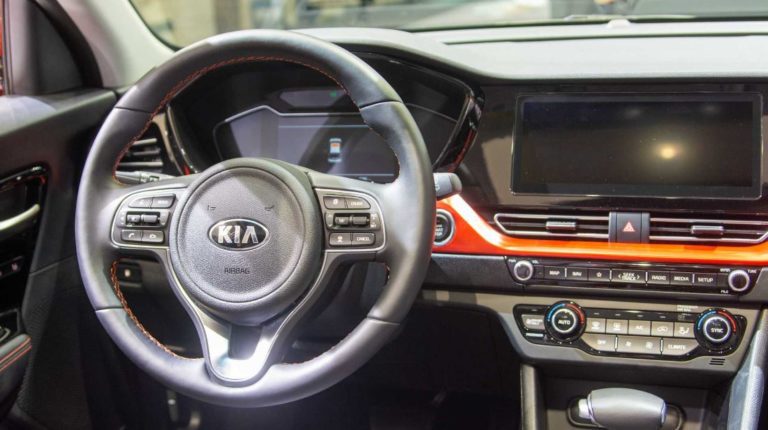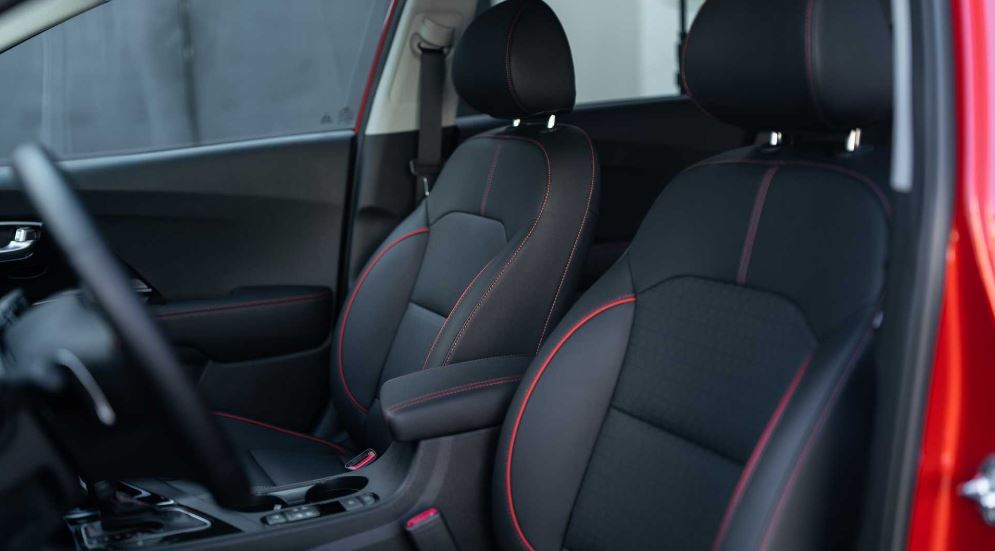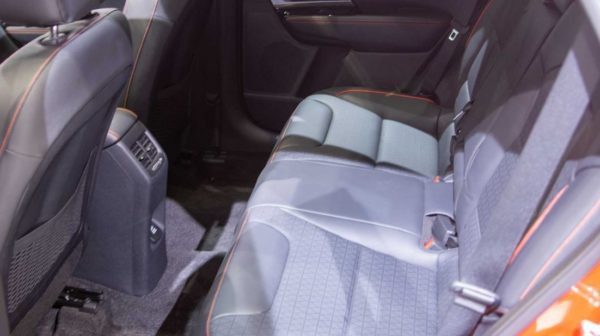 Major Competitors:
Some of the major competitors of Kia Niro include Hyundai Kona, Kia Sportage, Toyota Prius, Subaru Crosstrek, Toyota RAV4, and Honda Insight.