Mushtaq V5 passenger van
Mushtaq Motors Limited have set their assembly plant in industrial area of Nooriabad near Karachi under the joint venture signed with Changhan Group of China that is interested to invest 375 million Pakistani rupees after the green signal they received by the Government of Pakistan in relation to Automobile Development Policy of 2016 to 2021. Mushtaq Motors have launched their two vehicles in Pakistan that includes Mushtaq KY10 and Mushtaq V5. We will have a brief overview & review on V5 which is a 1.5 liters VVT petrol engine passenger van capable of accommodating eleven passengers while V5 cargo van is also offered by the company to transfer heavy loads through long distances.
 Mushtaq Motors have provided us with reliable and versatile V5 van having greater key value for general public and providing intercity transportation along with highway transfer easily equipped with fuel efficient engine and ultimate comfortable seats provided with many latest features inside the cabin. The cargo van of V5 is the commercial trim of V5 which is capable of carrying up to 1500 kilograms of load and has a versatile use for transporting fragile items, for courier services and even used as ambulance and the swing doors at back allow loading and unloading of cargo easily.
Engine and performance & Driving Dynamics:
Mushtaq V5 is powered by 1.5 liters 1500 cc Euro 4 technology VVT petrol engine that can generate a horsepower of 110 hp at 5600 to 5800 rpm and torque of 143 Nm at 4300 to 4500 rpm. Its wonderful performance is further improved by 140 millimeters cross beam riveted chassis having more durability. Braking system of V5 is above average equipped with double circuit vacuum booster and able to apply emergency brakes smoothly giving enough confidence to the drivers. It offers a maximum climbing ability of thirty percent while its excellent fuel economy enables us to drive hundred kilometers with a consumption of 8.8 liters of fuel at an average speed of fifty kilometers per hour and it has the capacity to drive smoothly and efficiently at a maximum speed of 120 kilometers per hour. Macpherson independent at front axles is capable enough to give excellent output with a smooth and stable driving even the electric power steering also assists in this regard through its light touch power control. The 7.3 millimeters of ground clearance gives sufficient height to this passenger van to provide clear visibility to drivers and let them drive confidently.
Exterior design and features:
V5 van is 4498 millimeters in length, 1735 millimeters in width, 1940 millimeters in height and having a wheel base of 2900 millimeters with a curb weight of 130 kilograms. Front view of the van has typical boxy bus shape with trapezium shaped LED headlights installed with daytime running lights for clearer vision and fog lights for giving you better vision at fogy nights. It has four doors on front while rear side has swing door for easy entrance and exit from the van.  Mushtaq logo can be clearly seen encrypted beautifully on central grille and the all-weather sixteen inches tires will have a good grip on roads during drive and provide you remarkable driving performance.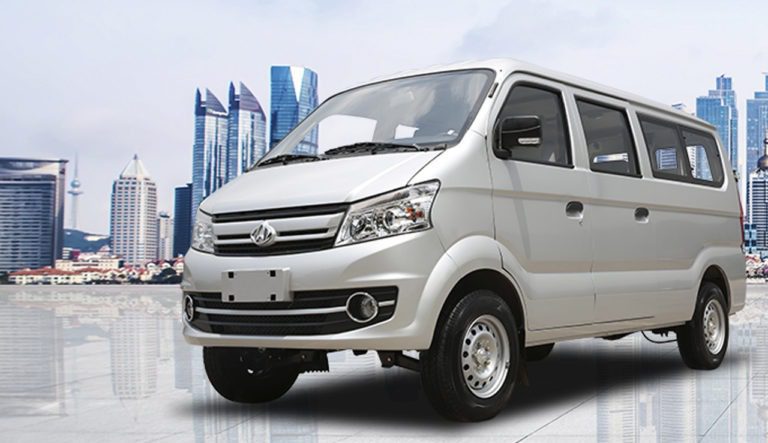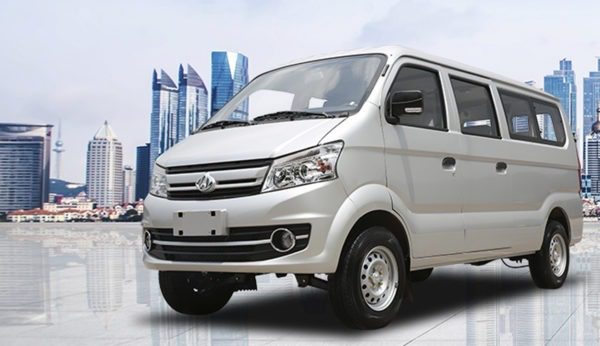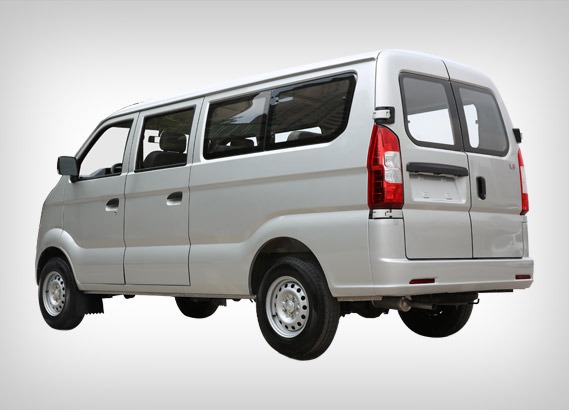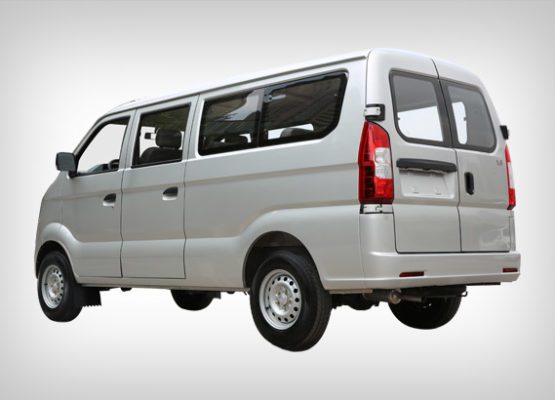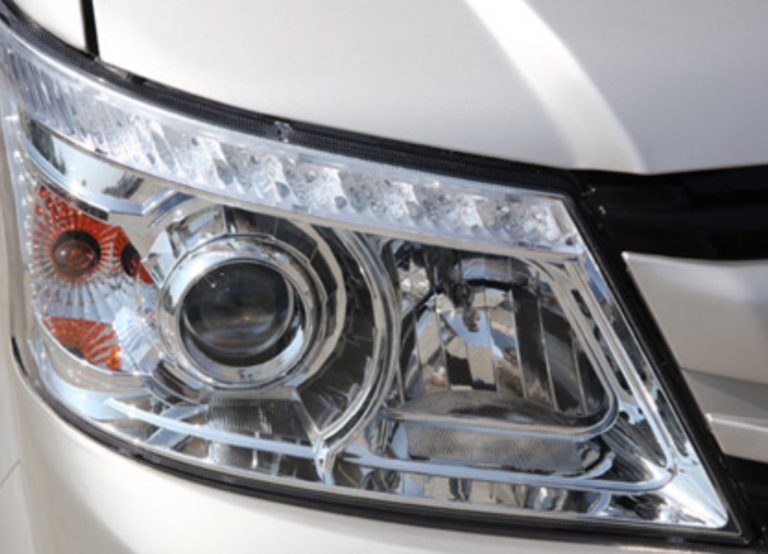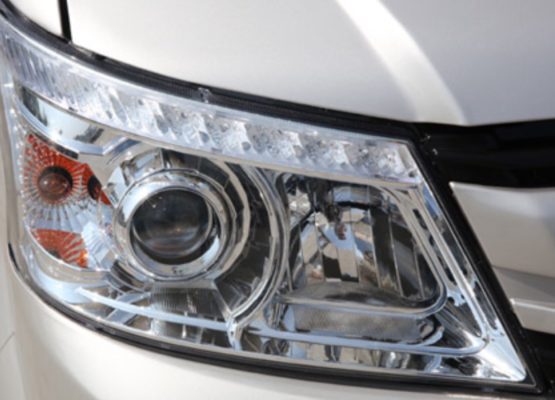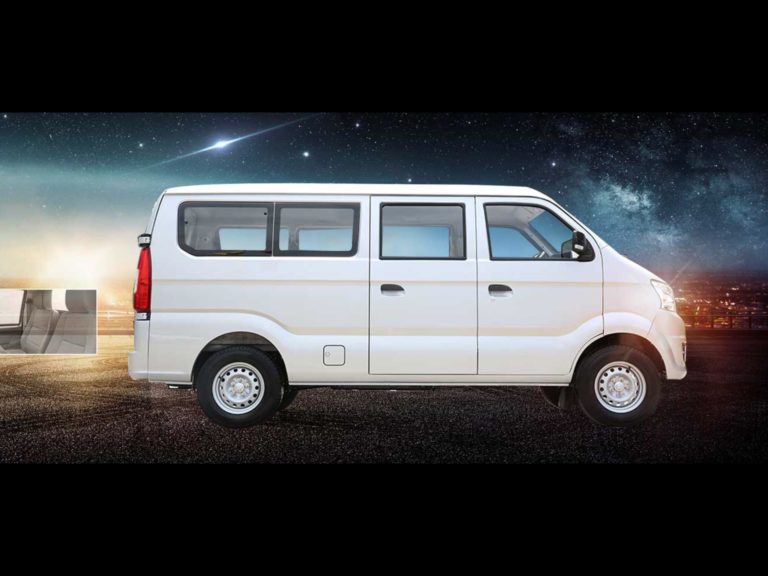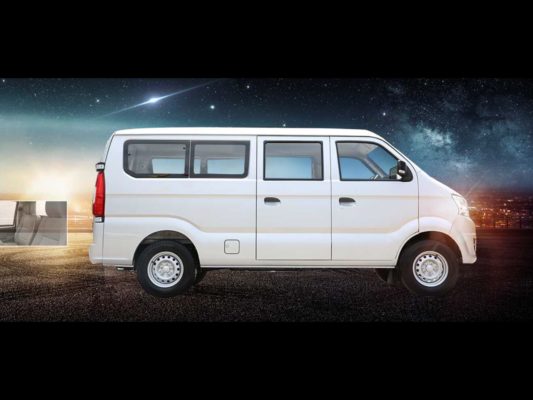 Interior design and features:
Interior of V5 is eye catching and comfortable enough provides you an accommodation for eleven passengers with black colored synthetic leather covering on seats providing you more leg space for passengers ensuring them relaxing long route journeys.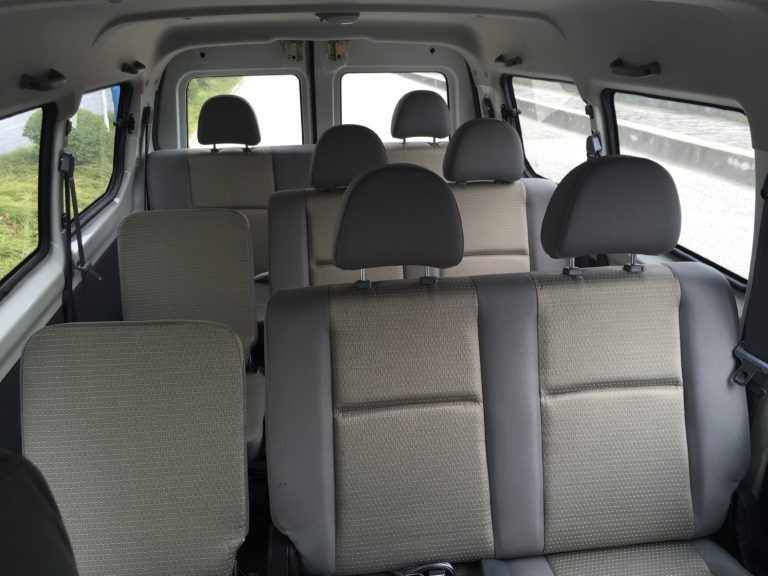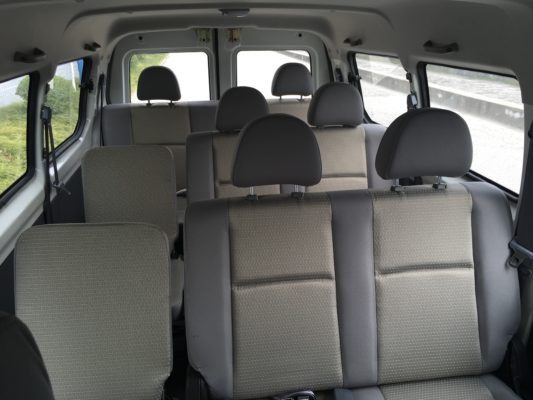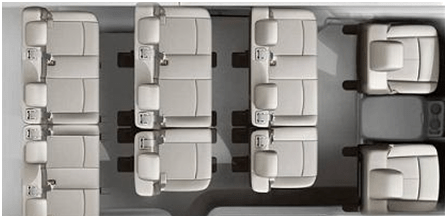 Entertainment for passengers is provided by MP3 player twenty watts speaker sound system while the beauty of cabin is polished more with stylish odometer showing speed, distance travelled and temperature outside. Cabin is also equipped with cup holders, power windows, climate control system, double sun visor, central locking system, box type remote key, laminated wind shield, sling front and swing rear door, start and stop engine push button, powerful air conditioning and heating system.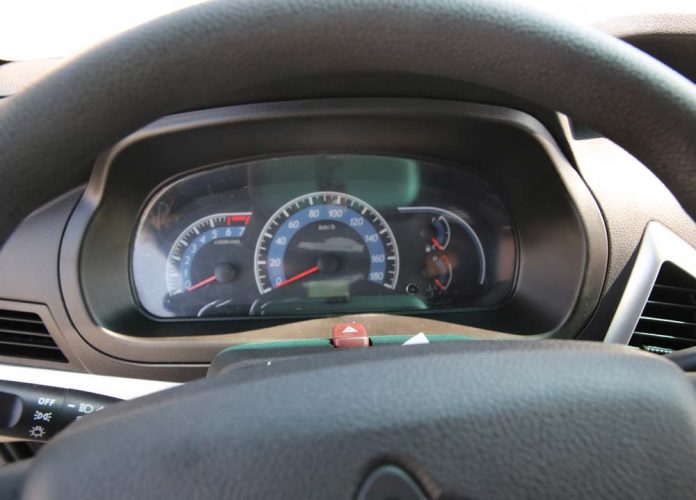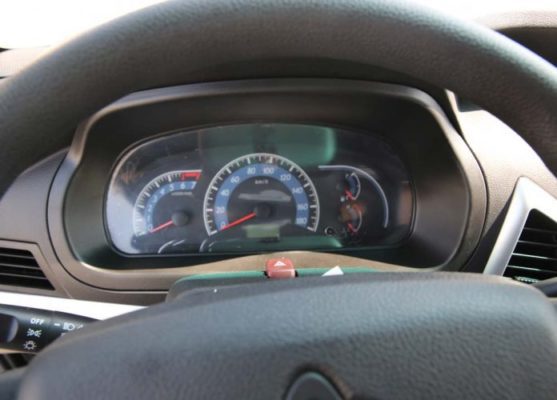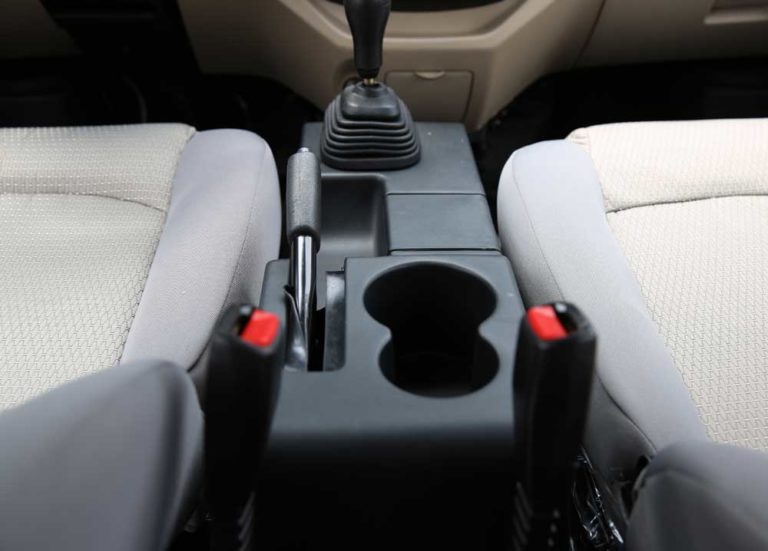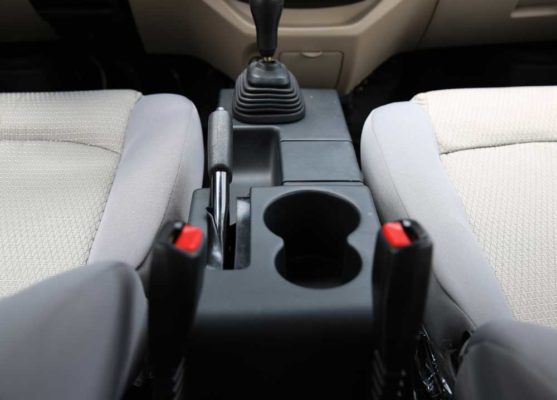 V5 cargo trim provides you a 6.5 cubic meters cargo area in which area for the seats inside the cabin is replaced with a huge cargo area for carrying 1500 kilograms of cargo and ideal for versatile use.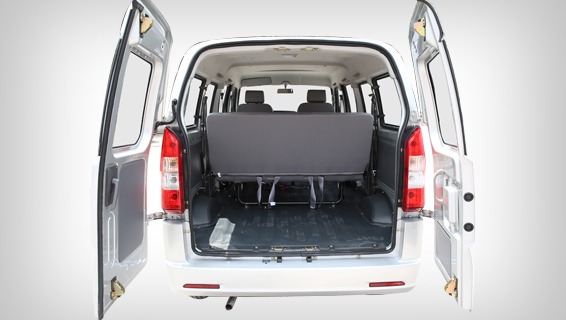 Major competitors:
Major competitors of Mushtaq V5 passenger van are Jinbei X30, Prince DFSK K07, Toyota GRANVIA, Changan Karvaan, Nissan Urvan , Mercedes Benz V class  and Ford Transit .
Price:
Mushtaq V5 van has a starting price of 2.5 million Pakistani rupees which is fairly priced to give a tough competition to all its competitors and apart from it, it also gives you a warranty for three years or sixty thousand kilometers drive