2023 Jinbei X30 
Sold in Pakistan = 2020-Present
1st Generation = (Discontinued worldwise) but Present in Pakistan
2023 Jinbei X30 Price in Pakistan =

22,49000/- PKR
Chinese automobile company Jinbei has got enough fame in China for 25 years and it has been using Toyota's technology in its automobiles dominating the minibusses in markets while it hits the Pakistani markets through a joint venture with Zenith Automotive by launching its two beautiful creations: X30 and x30L under the automotive development policy of 2016 to 2021 that has attracted many international automobile manufacturers in Pakistan. X30 was first launched in 2013 in China and it is making its first debut in Pakistani markets in 2020. Jinbei X30 is a minivan able to accommodate eight passengers and designed beautifully to make it unique among other competitor vans. X30 and X30 L differ in terms of their powertrains and performance while X30 will be available in different variants that will offer different and upgraded features. Currently, only one 3S dealership of Jinbei has been inaugurated in Karachi, Pakistan while another dealership will be launched in Lahore and other cities and it is expected that Jinbei will launch its dealership showrooms in five cities of Pakistan in the year 2020 and more readily available for sale thus we can see X30 Jinbei more often running on roads of our country at the end of 2020 or in the beginning of 2021.
Engine, Transmission, & power:
Jinbei X30 is powered by 1.3 liters 1298 cc DOHC sixteen valve EFI petrol engine generating engine power of 84 hp and a torque of 120 Nm. It offers a five-speed manual transmission providing you with smooth and powerful suspension with its Macpherson strut on front axles and leaf springs on rear axles. It has the ability to accelerate to sixty miles per hour in 11 seconds with a top speed of 160 kilometers per hour and a fuel tank capacity of 40 liters. It also offers you a rear-wheel driving facility letting you drive with ultimate ease and comfort. The braking system of this minivan is also efficient enough to make your ride comfortable in city traffics and over the bumpers and rough pavements. Steering control of Jinbei X30 is power-assisted and provides smooth control of your vehicle with a light touch.
Exterior Design & Features:
This minivan is 4200 millimeters in length, 1695 millimeters in width, and 1930 millimeters in height with a ground clearance of 165 millimeters, and a curb weight of 1140 kilograms. It has been built on Toyota's technology and BMW-like design and it has been launched with a similar front grille design as BMW offering a stylish exterior. The semi bonnet design improves safety levels and comfort for drivers while the mid-engine design provides more space in its cabin. The seamless and chrome-plated front grille gives tougher look to the minivan. Power doors and power windows provide you with more ease and it comes with a side step providing safety for children and old-aged passengers to get in and out of the vehicle easily.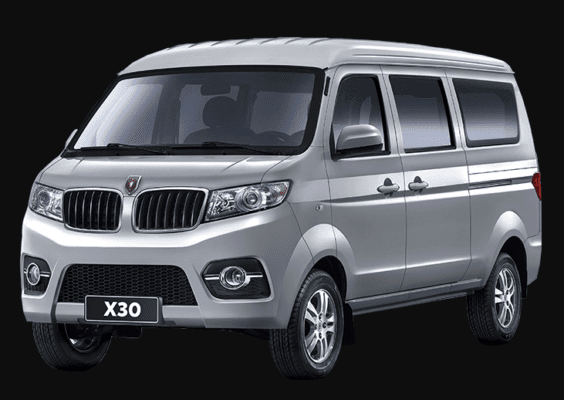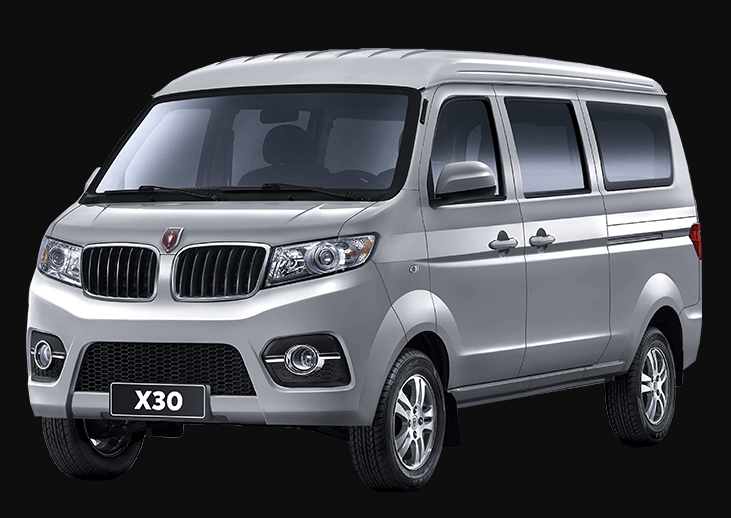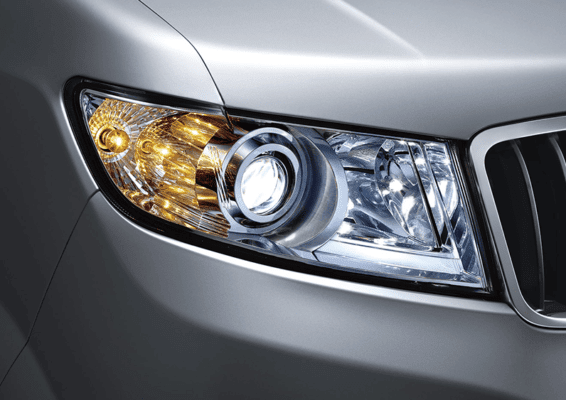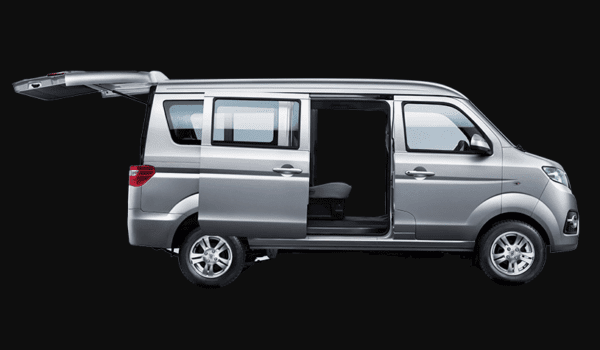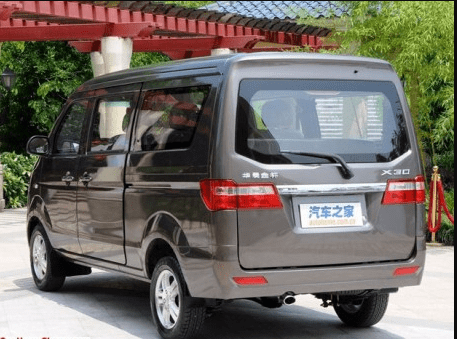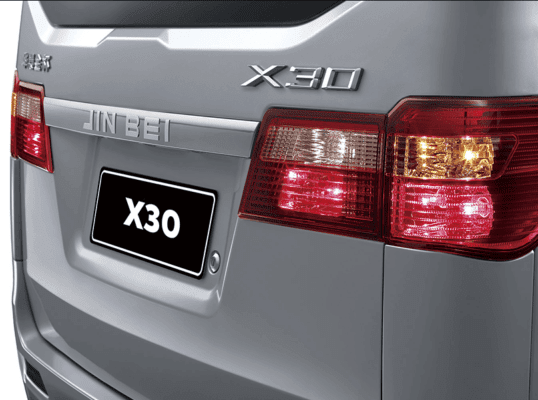 Interior Design & Features:
The interior design of Jinbei X30 is well crafted with a seating capacity from eight to eleven passengers and spacious enough to provide enough room for all the passengers and make your journey relaxing and comfortable.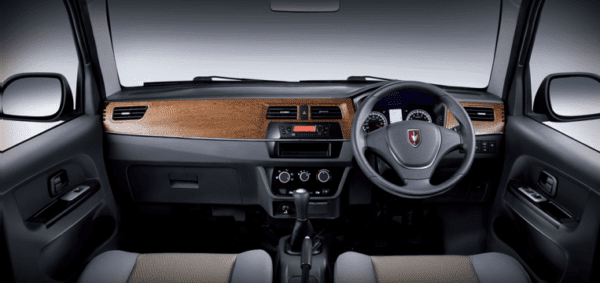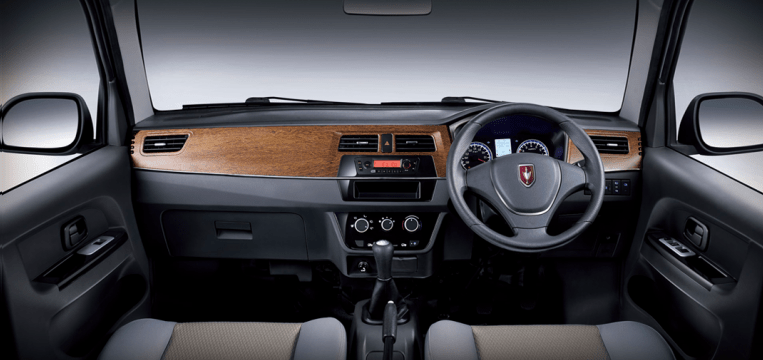 The cabin is equipped with three dials faster cooling system making the atmosphere inside the cabin very friendly even at high temperatures. Sliding side doors and standard in all trims make the entry of passengers inside the car easy while the cabin is also equipped with satellite navigation, two speakers audio system, mp3 player and CD player, power door locks, rearview camera, cup holders, defogger, interior lighting, power steering, folding rear seats, rear AC vents, tachometer, and a USB connection along with Auxiliary cable. It has been featured with all essential safety features to ensure you a safe drive while can also carry enough amount of cargo in its rear area, especially when folding the rear seats apart from it, it is best suited for big families and even for used for carrying passengers showing its versatile utility.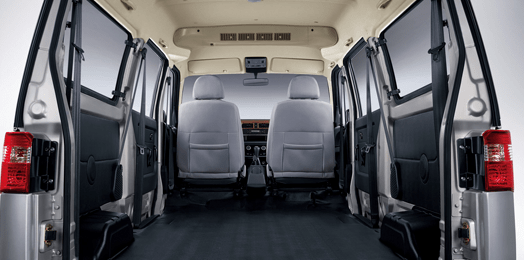 Major Competitors:
This all-new upcoming minivan will be a tough competition to all these minivans already running in our country that including Kia Carnival, Toyota Hiace, Isuzu D-Max, Suzuki APV, Changan Karvaan, DFSK C37 while competitors in other countries might be Nissan Urvan, Foton View, Hyundai Grand Starex, and King Long Univan.