2023 Changan CS55
Expected Launch in Pakistan =

2023 or 2024

Expected Price in Pakistan =

50-60 Lac PKR

1st Generation 
Chinese automobile company Changan introduced its compact five-door crossover in 2017 in China and then all over the globe. The first facelift to the car was done in 2018 and the 2nd right after a year was done again in 2019. The eye-catching design cues of Changan CS5 match the Land Rover discovery sport, while it was designed by the Turin design studio of Changan. Changan CS55 is now all set to make its entry into the Pakistani automobile markets too. The Pakistan Automotive Development Policy of 2016 to 2021 has attracted many new foreign companies to invest in Pakistani markets, and Changan is one of them. Changan has now made a joint venture with the Master group of Pakistan, and they have announced their vehicles to be launched very soon before the end of ADP 2021. Changan's major plan is to release three SUVs in Pakistan, among which CS55 will be the one. CS55 will be launched to compete with Kia Sportage and Hyundai Tuscon which have conquered the markets with their huge demand. An exact date for its launch has not been -revealed yet, but highly expected to be launched early in 2021. As soon as it will be running on the roads of our country, it will be a worthy threat to all its competitors. Let us have a detailed discussion on the features and specifications of the upcoming Changan CS55.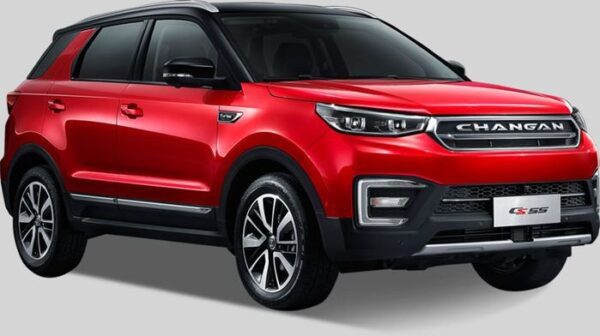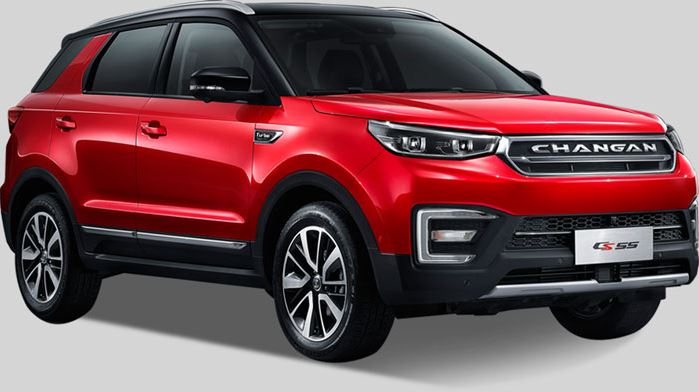 Trims & Versions:
Trim options for Changan CS55 differ in terms of their transmission. You have the options to choose between either a six-speed manual transmission or six-speed automatic transmission that is equipped with Asinine technology. The automatic transmission features up-to-date gear technology that lets you change gears quickly and smoothly, and it also contributes to good fuel economy. In other countries, four variants are available for Changan CS55 while an electric version is also available in China.
Engine & Power:
The upcoming Changan CS55 is powered by a 1.5 turbocharged DVVT DOHC engine that generates maximum output of 115 kW at 5500 RPM and torque of 225 Nm at 5500 RPM. The powerful engine of CS55 features an electric generator, exhaust turbocharger, DVVT, and other technologies for energy saving.
The suspension system possesses a multi-link Macpherson suspension system on the front and toe-in rear suspension that are adjusted accordingly to give you an aligned four-wheel system. The braking system features ventilated disc brakes on the front and disc brakes on the rear. It gives you the facility of the front-wheel-drive only, but the engine generates enough power to run the front wheels and to deliver a smooth driving performance.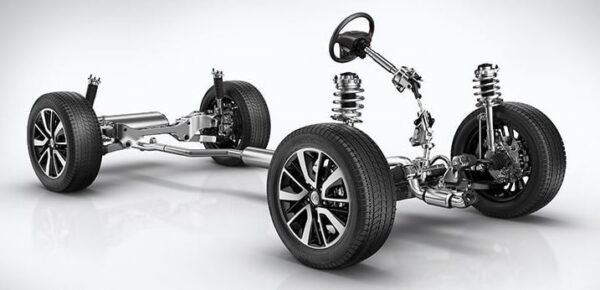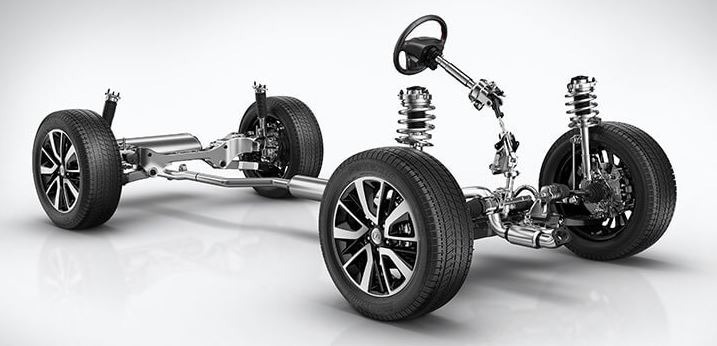 Driving & Performance:
While talking about the driving experience with Changan CS55 then we must admit it has all the features to provide maximum comfort. CS55 is dynamically competent, and you will experience exceptional driving performance. The electric power-assisted steering wheel is easy and smooth to use, which lets the curving or turning of the car more precise and comfortable while accompanying the body roll. It has the option of three driving modes to be chosen via the selection mode given on the steering wheel. The sport mode is-heaviest among all, and it delivers a sporty ride, while the mid-setting mode is considered to be the best that uses minimum fuel with a quality ride. The acceleration of Changan CS55 is quick that helps the vehicle to sprint from zero to a hundred kilometers per hour in 8 seconds. It has good fuel economy that with the consumption of 8.4 liters of petrol in the city gives a mileage of hundred kilometers which increases to 100 kilometers with 5.7 liters of petrol consumption on highways. The transmission of Changan is also precise and smooth which changes the gears efficiently. Another wonderful feature given by CS55 is its adaptive cruise control that lets you adjust the speed of your car automatically on highways and also keeps a safe distance from other vehicles on-road. It not only delivers a thrilling driving performance but also ensures a safe drive. Adaptive cruise control is beneficial for long-route journeys and assists drivers in coping with road conditions. CS55 can park with ease because of its automatic parking assistance that helps the drivers in parking the car without touching the steering wheel, and they can monitor it on the screen present on the central console.
Exterior Design & Features:
The design of Changan CS55 is inspired by European design-especially by the Land Rover. The front end features a hexagonal shield grille that possesses sharp cutting lines and a pure surface. 22 LED chips headlights to sweep across the shield grille on both sides, and it features daytime running lights and turns to signal it. The rear end also features attractive sleek taillights and a typical wagon design. The floating roof is dual-colored which contrasts with the body of the vehicle and looks extraordinary but also creates a visual highlight. At last, the eighteen inches two-tone diamond-cut wheels are given fine polish that gives it a real sporty and bold appearance.
Interior Design & Features:
The interior design of Changan CS55 is beautiful with a red and black theme throughout the cabin which looks quite attractive, and on the other hand, metallic trims also are given to enhance its fresh look. It features two rows of seats giving a sitting capacity for five adults with enough head and legroom that contributes to an even more comfortable ride. Six-ways adjustment feature for the driver's seat with lumbar support ensures comfortable sitting on long trips.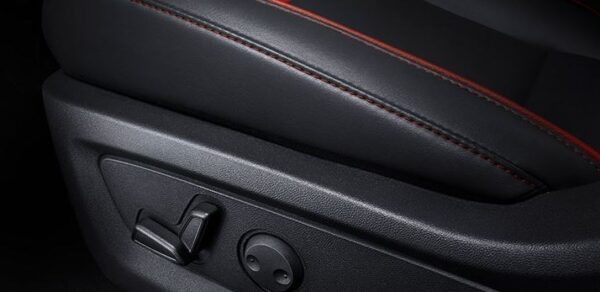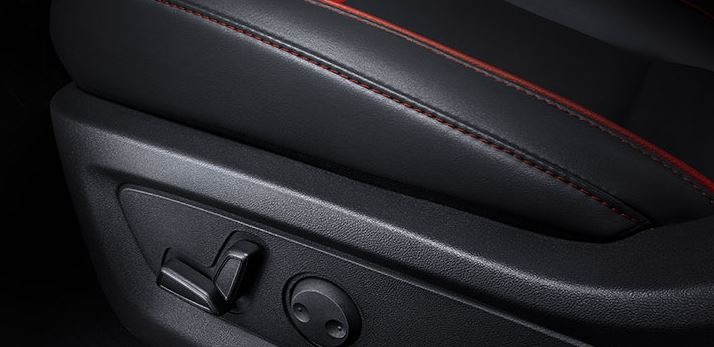 There are present thirty-five storage spaces inside the cabin that includes the glove compartment, trunk, storage boxes in its doors and armrest, and also in the back seat. An eight inches LCD screen mounted on the central console that is compatible with Android-Auto, and Apple Car Play. The infotainment system lets you enjoy GPS, ADAS, rear-view camera, call system, touch-and-go system, and panoramic image. The digital instrumental display gives information to the drivers about driving speed, mileage, engine working, and fuel consumption. The cabin also features an intelligent air conditioning system that controls the temperature in the driver's seat, rear seats, and passenger seats independently. 
Safety & Features:
The Changan CS55 has been designed by keeping in mind the maximum protection from unforeseen dangers. Some of the safety features provided include adaptive cruise control, lane departure warning system, pre-warning braking system, forward collision warning alarm, six airbags, hill descent control, and hill-start hold control.
CS55 has been given a five-star rating by Chinese NCAP which is equal to European NCAP ratings.
Major Competitors:
Verdict:
The price of Changan CS55 will be fairly competitive with its rivals. As it has been equipped with lots of up-to-date features that will be available at a lower price as compared to its competitors and we expect Changan to give a major threat to all its rivals already have a huge demand in markets.