2023 MG ZS SUV
Sold in Pakistan = 2020-Present
1st Generation
2023 MG ZS Price in Pakistan
MG ZS was launched by the Chinese-owned SAIC British automobile company named MG Motor based in London, United Kingdom as a subcompact crossover SUV in the year 2017. This five-door SUV was introduced as a front-engine car with a front-wheel driving option. It was built on the same platform as its predecessor that is MG Rover and thus became the second SUV launched by MG motors, the first being the MG GS. The 2020 MG ZS was updated for this year with beautiful curvatures and detailing but the new ZS did not include the base trim previously available in previous models. The updated model also includes an extra kit and is much cheaper than its rivals. It is a family car with more cabin space for accommodating passengers easily and its strengths include practicality along with its comfort. Another advantage of buying this SUV for 2020 is its long-term warranty facility of seven years which is much more than all its competitors letting the driver have peace of mind for a long period. The update includes both the exterior design and some changes in the cabin displaying bright and cleaner trim pieces.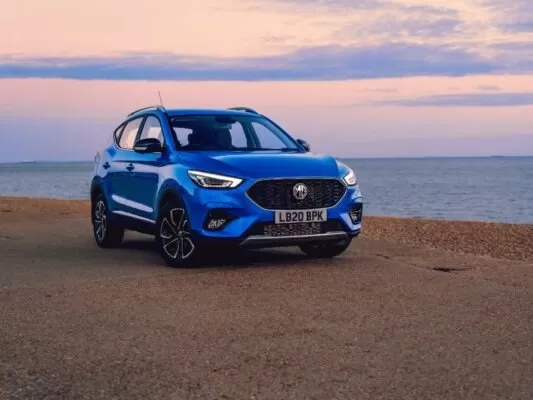 Trims & Version (Internationally):
2020-2021 MG ZS is now available in two trim levels (Internationally) that include ZS Excite and ZS Exclusive. The Explore trim has been discontinued this year and the other two trims have been introduced with more updates. The Excite trim features ten inches touch screen display made compatible with Android Auto and Apple Car place interface giving Bluetooth connectivity too while the Exclusive trim is equipped with a satellite navigation system along with 360 degrees camera for parking, a digital information cluster, and a blind-spot detection system. MG ZS is also available in an all-electric version this year named MG ZSEV providing you with an all-electric car environment friendly with zero emissions.
Trims & Versions available in Pakistan:
Only one Package is available in Pakistan for now which is 1.5 TL3 AT (Check out Specs & features section for a complete features list)
Engine & Power:
It is powered by a 1.5 VTi non-turbocharged engine which is less powerful than 1.0 liters turbocharged petrol engine which was previously available in Explore trim. The 1.5 liters petrol engine generates power of 112 hp at 6000 rpm and torque of 150 Nm at 4500 rpm. This naturally aspirated engine produces gaseous production of 155 grams per kilometer. It is provided with a 4-speed automatic transmission while the six-speed automatic transmission was available in Explore trim which is now discontinued for the year 2020.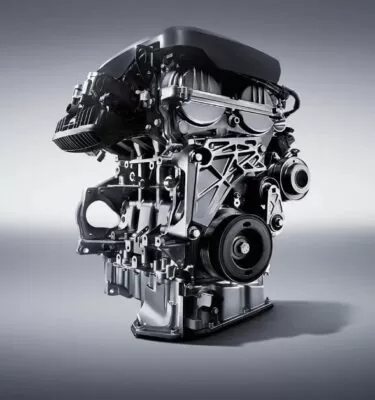 Performance & Drive:
MG ZS gives you an efficient driving performance with promising handling and this is all thanks to its quick steering response. It gives you the option of three driving modes that include urban driving mode, Normal driving mode, and Dynamic driving mode. The dynamic driving mode makes the steering much heavier to control thus the other two modes are better than it if you want smooth control over your driving. It's a fun car to drive but its performance fades away over corners and bumpy roads where the body of the car also leans when it is curving around corners. 
The fuel economy of MG ZS is quite economical giving you a mileage of hundred kilometers with 6.8 liters of fuel consumption at a maximum speed of 109 miles per hour. It offers you fairly quick acceleration as compared to the previous automatic transmission Explore trim. The 2020 model can accelerate from 0 to sixty miles per hour in 10.4 seconds. It produces a lot of grips and can corner with very little body roll at an amusingly high speed, and when you drive like a responsible person then it keeps feeling agile by remaining well-damped. It gives you the option of the front-wheel-drive only by delivering enough power to run the front wheels with a smooth and efficient drive.
Exterior Design & Features:
This SUV is 4332 millimeters long with 1089 millimeters width and a height of 1653 millimeters. The refreshed ZS brings minor cosmetic improvements to the exterior. The grille has been reworked upfront with a modern touch and the headlights have also been re-profiled given with daytime running lights. The front and rear bumpers have also been reshaped by MG Motor. It was fitted with a faux diffuser along with twin pipes and a pair of reflectors around the back of ZS.
Some of the features that highlight its exterior detailing are front fog lights, silver roof rails, rear parking sensors, front and rear aero screen wipers given with rain sensors, and automatically adjustable daytime running lights. It is available in six exterior colors that include arctic white, batter sea blue, the black pearl, cosmic silver, spiced orange, and dynamic red.
Interior Design & Features:
When you get behind the wheel, the MG ZS makes a strong first impression with its stylish interior cabin with a beautiful and decent dashboard design which is much cleaner than older MG models, less fragmented in style, with an eight inches touchscreen fixed as the centerpiece on most models.
Excite trim (Not available in Pakistan) introduces the aforementioned infotainment device that includes connectivity with satellite navigation and Apple Car Play, although Android Auto is not available in it while this infotainment screen was not available in Explore trim where everything was controlled by physical buttons. It also sits on 17-inch alloy wheels that are more distinctive.
The Exclusive range-topping (Not available in Pakistan) is markedly more expensive, and while its complete specification list has not yet been released, it is difficult to imagine it providing better value for money than the cars below it in the range but is equipped with up to date safety features. The leather-covered seats are comfortable enough while the front and rear windows are electrically operated. It comes with a 360-degree parking camera along with Bluetooth connectivity, a USB charging port, and four speakers audio system.
Safety  & Features:
2020-2021 MG ZS has been rated with five stars by Euro NCAP declaring it a safe car to drive. It has been equipped with a blind spot detection system, two airbags, hill launch assistance, driver's seat belt reminder, anti-rolling protection, an anti-lock braking system, electronic brake-force distribution, and EBA.
Major Competitors:
SEAT Arona
Citroen C3
Nissan Qashqai
Verdict:
MG ZS is no doubt the best available model of MG after being economical, equipped with good handling techniques, up-to-date infotainment system along with comfortable cabin inside. Therefore, practicality and convenience are definitely in the favor of the ZS, while appealing pricing and inoffensive appearances do little to undermine its weakness. Lastly one of the biggest strengths of this SUV is its seven years warranty time which makes it a hit code in markets.