2023 Yamaha YB 125Z-DX
Sold in Pakistan = 2018-Present
Technology = Euro-II Carburettor
2023 Yamaha YB 125 Z & Z-DX  Price in Pakistan
Price Effective From 02-May-2023
| | |
| --- | --- |
| Yamaha YB125z-DX | 356,000/- PKR |
| Yamaha YB125z | 381,500/- PKR |
The Yamaha YB125Z was launched in April 2017 in Pakistan and later Yamaha YB125DX in 2020. Both bikes have similar power trains and offer a five-speed manual transmission. The difference between both them occurs in the basic design of both bikes. All down gear shift patterns have been introduced in these bikes, making them stand attractive among their competitors. The Yamaha YB125Z is available in three color options: vivid cocktail red, racing blue, and metallic black. At the same time, the YB125DX is available in only cocktail red and metallic black color options. The Yamaha YB125DX comes with a long and wide seat, extended mud flap, round halogen headlamp, front disc brake, cast wheels, and electric start.
On the other hand, the Yamaha YB125Z has different graphics on it and has less engine vibration, gear indication fuel gauge, and trip meter. It is different from the original Yamaha YB125Z because it has alloy wheels and comes with front disc brakes and a mud flap on the front fender. A new sticker has also been added to it to increase its beauty. It is priced higher than the original Yamaha YB125Z but still lower than its competitors in the market.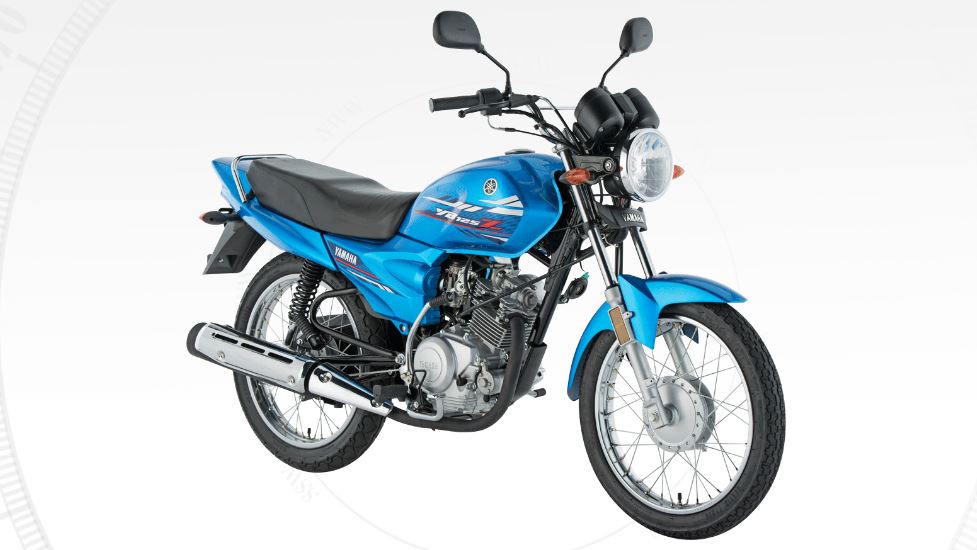 Performance & Ride:
Both of the bikes get their power from a 125cc, air-cooled, 4-stroke engine with a displacement of 124cm3. They offer five-speed transmission that comes with easy throttle changes, which deliver you a smooth ride. The adjustable rear suspension in YB125Z ensures a smooth ride, whether you are riding the bike alone or with a passenger at the back. The quality of the ride is not compromised in any case. It comes with an effortless electric start technology that starts your bike with a push button without hassle. The engine balancer keeps vibrations of the engine minimum, giving you a comfortable and smooth ride. The all-downshift gear pattern lets you apply gears comfortably the way you want. It takes you anywhere you want, either on your daily routine work or on your long-route journeys. The Yamaha YB125DX comes with new front disc brakes that make the braking system even more efficient than before. The OHC engine in 125DX lets you enjoy smooth running with almost zero vibrations, and the engine is fuel-efficient coupled with Euro technology. It comes with a ground clearance of 145 millimeters that keeps the ride smooth, and the seat height is designed so the rider can run the bike comfortably on long-route journeys and rest his foot easily on the road when stopping at signals.
Mileage & Top Speed:
The Yamaha YB125Z is a fuel-efficient bike that gives you a mileage of 60 kilometers per liter. The motorbike can give you a top speed of up to 102 kilometers per hour, but the engine delivers its best fuel economy at 60 to 70 kilometers per hour.
Exterior Design & Build Quality:
The bikes' basic design is similar, while some new upgrades are given in the Yamaha YB125 DX. The Yamaha YB125Z has an overall length of 1980 millimeters and a width of 735 millimeters. It has a long and wide seat with a height of 770 millimeters, and it is ideal for family use, giving enough space to accommodate your children, while the broad width of the seat reduces shocks when riding on rough roads. It has a round-halogen headlamp with halogen light that enlightens the streets at night, especially in foggy conditions. Two circular meters update you about the fuel, speed, and gear indication. The Yamaha YB125DX comes with a beautiful, attractive new sticker on it, and its alloy cast wheels look amazing, while it also has an extended mud flap and front disc brakes on it. The build quality of both bikes is impressive, and it does not use low-quality materials as in other motorbikes. High-quality fabrics and materials are used in it to give you a comfortable ride.
User Reviews:
Most of the users are happy with the performance of the Yamaha YB125Z and Yamaha YB125DX. They give you a comfortable and smooth ride and look stylish. It is a perfect choice for family use and even takes you on long journeys without any hassle but some of the customers find its fuel average lower than 60, and it gives you an average mileage of 45 kilometers per liter which is still not bad.
Major Competitors: