2022 Haval F7 SUV
Sold in China = 2018-Present
Generation = 1st
2022 Haval F7 Price in China:
| | |
| --- | --- |
| Haval F7 i Show | 11,1800  Yuan |
| Haval F7 i Cool | 119,800 yuan |
| Haval F7 i Hyun | 12,6800  Yuan |
| Haval F7 i | 131,800 yuan |
| Haval F7 i Trend | 13,7800  yuan |
| Haval F7 i Van | 143,800 yuan |
| Haval F7 i Yue | 151,800 yuan |
Haval F7, manufactured by the Great Wall Motors of China in 2018, is a compact sport utility vehicle based on WEY VV6. It was first revealed as a concept car Haval, HB-03, at the Auto Shanghai in 2017. Its fastback version has also introduced in 2019 that shares a similar structure as the Haval F7. Haval F7 offers two engine choices and a front-wheel-driving feature with a dual-clutch transmission. Haval F7 is also launching in India with a 1.5 liters engine and manual transmission. It will launch in 2022 in India. The Sazgar Vehicles in Pakistan are introducing Haval cars in Pakistan. Haval H6 will be their first product, so it is also expected that Haval F7 may be among the upcoming Haval products in Pakistan. The 2021 Haval F7 comes with a Real-time All-Wheel-Driving feature and provides the best driving solution for rough road conditions. The safety of passengers improves with its armor-like protection given by the high tensile steel body. The interior is designed elegantly and equipped with intuitive technology, while the exterior is handsome with space technology and attractive from all angles. The features of the 2021 Haval F7 are going to be discussed in detail today.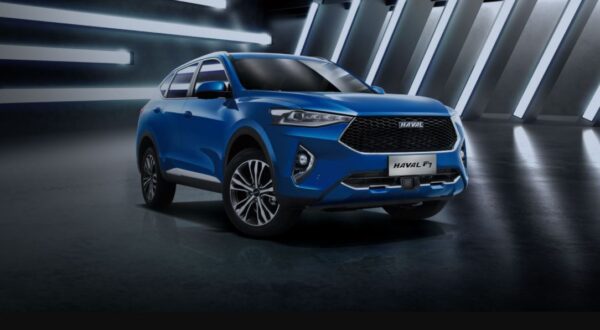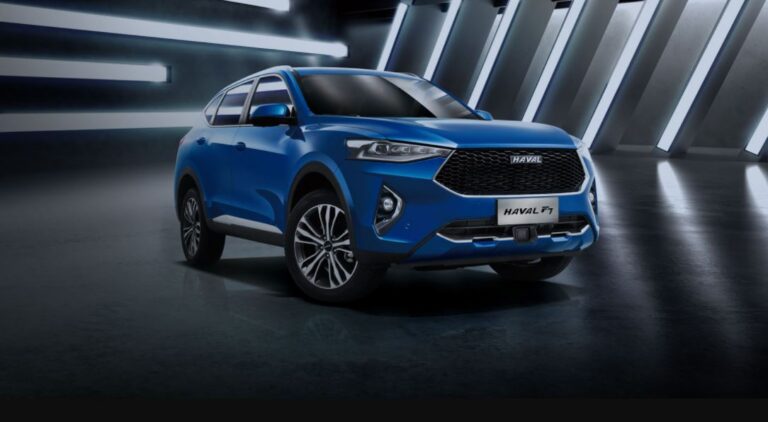 Trims & Variants:
Haval F7 is available in two variants that differ in terms of its powertrain. One of the versions is Haval F7 1.5 L, and the other one is Haval F7 2.0 L. The different versions of Haval F7 available are the two-wheel-drive SUV or the All-wheel-drive SUV. The two-wheel-drive F7 gives you a two-wheel-drive, while the all-wheel-drive F7 lets you run the car on its all four wheels that have made the drive even better on uneven roads and bumpy pathways.
Engine, Power & Transmission:
The Haval F7 1.5 L gets its power from a 1499 cc,  four-cylinder turbocharged engine that produces a maximum of 150 hp power @ 5500 RPM and a torque of 280 Nm @ 1400 RPM to 3000 RPM. The Haval F7 2.0 L gets its power from a 1967 cc, L-4 4-cylinder turbocharged engine that produces a maximum of 190 hp power at 5500 RPM and 340 Nm torque 2200 RPM to 3200 RPM. Both versions offer a seven-speed dual-clutch transmission. The front suspension is Macpherson Independent suspension, while the suspension at the rear axle is double-wishbone suspension. The braking system consists of ventilated disc brakes at the front and the disc brakes at the rear axles.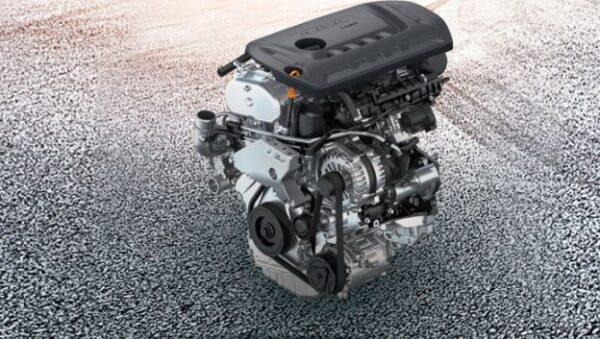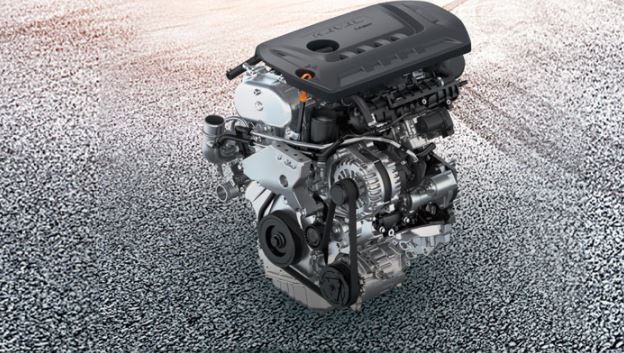 Performance & Drive:
The Haval F7 delivers efficient performance with both of the engine choices. The 2.0 GDIT engine is equipped with six advanced technologies and has strict standards of manufacturing inspection. The acceleration of this engine is fast, taking 8.8 seconds to reach 100 kilometers per hour. The 1.5 GDIT engine of Haval F7 is awarded China's Best Ten Engine. It is equipped with 8-advanced technologies, and it is a fuel-efficient engine that only consumes 6.6 liters of petrol to give a mileage of 100 kilometers. Both of the engines of Haval F7 are paired with the seven-speed dual-clutch transmission, which was given the title of World Best Ten transmission because of its smooth 7-gear ratio that has a transmission efficiency of 95 percent. The gear shifts are more flexible and efficient in fuel consumption. Haval F7 also gives you the option of a Real-time All-wheel-drive feature that makes adaptability to any terrain easy. This system equally distributes the torque according to the road condition so you can drive the car safely on rough and tricky roads. The electric power steering wheel is lightweight and helps control the SUV with fewer efforts, giving complete confidence to the drivers in handling the car. The suspension system of Haval F7 is also good enough to provide a smooth driving experience to the passengers, so the speed bumpers and the potholes do not disturb the comfort of the passengers. Another fantastic feature of Haval F7 is its artificial intelligent safety, the all-new front runner for city transportation. It is the first global model of Haval, and it gives you comfortable driving with Intelligent safety, excellent product quality, luxurious intelligent technology, and artistic appearance.
Exterior design and features:
This SUV has a futuristic design with an overall length of 4620 millimeters, 1846 millimeters, and a height of 1690 millimeters. The body has smooth and energetic lines all over its body. A hexagonal grille on the front has a three-dimensional structure with an air-inlet grille that looks stunning and sleekly designed LED headlights to sweep on it's both sides. LED fog lamps are also given on the front for assisting the drives in foggy weather. The rear end has a traditional SUV design with two prominent taillights and nineteen-inches alloy wheels that look bold and give this SUV a sporty character.
Interior design and features:
The cabin of Haval F7 is fashionable with ergonomic concepts keeping everything accessible to drivers. The seats are covered with premium leather, and the front seats have a six-way electrical adjustment option, while a heating function is also given in the front and rear seats. This SUV provides a seating capacity for five adults, and the cabin is made with suitable quality materials to make your journey comfortable and convenient. A high-resolution multifunction display works as an instrument panel for the car and gives the vehicle basic information. The infotainment system consists of a nine-inches multi-media screen mounted on the dashboard and is compatible with Android Auto and Apple Car Play. The intelligent gear shift in the cabin is smart and handy, occupying less space and changing the gear very quickly. The rearview mirror has an auto-dimming feature that assists in safe driving, and there is also a panoramic sunroof that opens up to fresh air and more light. Haval F7 has a huge trunk that has a capacity of 1254 liters, which means you can load enough of your luggage into it, making your family trips memorable.
Safety & features:
Some of the safety features of Haval F7 2021 are as follows:
Airbags on the front, side airbags, and curtain airbags
Electronic stability control
High tensile steel body
Tire pressure monitoring system
Autonomous emergency brakes
Lane departure warning
Forward collision warning
360-degree panoramic camera
Major competitors: